Angry NDC youth in Tamale demand removal of regional minister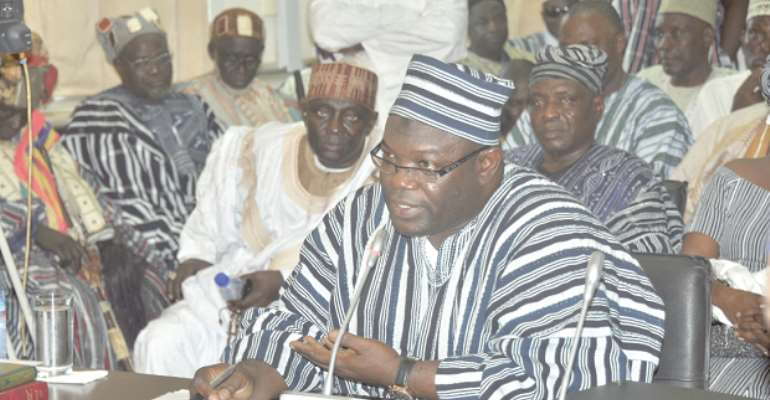 Angry National Democratic Congress (NDC) youth in Tamale are demanding the removal of Northern Region Minister Alhaji Mohammed Muniru Limuna.
They are accusing him of bias in the ongoing regional elections and claim he is behind the arrest of one of the contenders, Godfred Wumbei.
Mr Wumbei contested and won the Regional Organizer position but the election was declared null and void after two of the losing candidates filed protest against the winner.
Wumbei accused the Minister of being behind the controversy
He and his driver were arrested and detained at the Tamale Central Police Station Friday reportedly on the instruction of the Minister.
The Regional Police PRO, Ebenezer Tetteh told Joy News that, "their caution statements have been taken and we are going to grant them police enquiry bail to enable us continue with the investigations."
According to the police, they are investigating them for "offensive conduct conducive to the breach of the peace…as part of the bail conditions they will be reporting periodically to the police while we continue with the investigations."
He wouldn't confirm nor deny allegations that it was the Regional Minister who called for their arrest but stressed that "these two persons were alleged to have gone to the Regional Minister's place to confront him and it was out of that a report was made and they were arrested."
Mr Wumbei speaking to supporters after he was granted police enquiry bail asked them to remain calm as he seeks direction from his executives for the next line of action.
However some of the youth who besieged the police station say the Regional Minister must be sacked.
Some angry youth in Tamale who spoke to Joy News blamed Alhaji Mohammed Muniru Limuna for the arrest and accused him of over reacting.