Journalists urge gov't to collaborate with media on Ebola response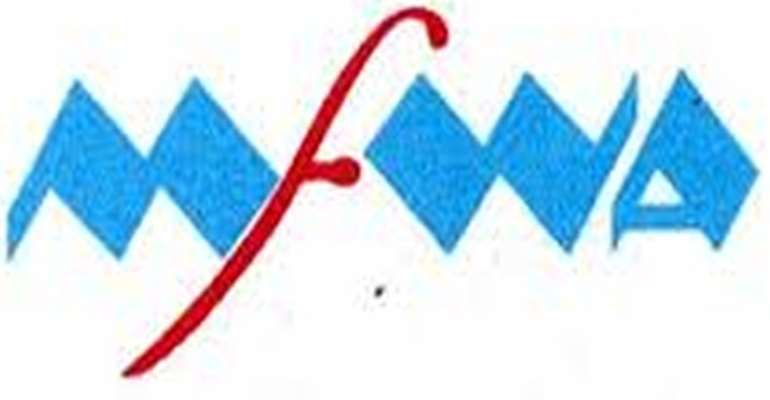 A group of journalists from 60 radio stations across Ghana has called for increased involvement of the media in Ghana's Ebola response processes.
The call by the journalists is contained in a communiqué they issued after a two-day capacity building programme organized by the Media Foundation for West Africa (MFWA) in partnership with the World Health Organization (WHO), in Accra.
The capacity building programme, which was carried out with funding support from STAR-Ghana and the Norwegian Government, was aimed at enhancing the knowledge of the journalists on the Ebola disease and empowering them with relevant journalistic skills to enable them to do effective reporting and programming on the disease.
"Radio stations are the main source of information in all communities, particularly in rural areas. Since public access to timely and accurate information on Ebola is crucial for the fight against Ebola, we deem it important to empower radio stations across the country to support ongoing Ebola public education efforts in the country," said Rikke Hansen, Programme Officer in charge of MFWA's Media and Ebola project.
Below is the communiqué issued by the journalists at the end of the two-day training programme:  Communiqué
We, the participants from 60 radio stations across the country, at the just ended two-day training programme on Ebola reporting and programming, are convinced that in order to adequately prepare to prevent a possible outbreak and spread of the Ebola disease in Ghana, citizens must be well informed and educated about the disease.
Aware of the powerful role of the media in informing and educating the public, we resolve that as broadcasters, we have a duty to accurately and effectively inform the people of Ghana about Ebola.
While we resolve to do our best as journalists to effectively inform and educate the public on Ebola, we recommend the following measures to enhance the media's work in promoting public education, for the attention of the Government of Ghana:
·         To direct all agencies under the Ministry of Health and the National Ebola Response Team to partner with the media in their Ebola response activities
·         To allocate resources to the media to support their work in disseminating information on Ebola
·         To direct agencies under the Ministry of Health to provide reliable, and timely information on Ebola to radio directly or through the MFWA's Ebola information Centre to be circulated for media programming and reporting
We further call on all stakeholders such as NGOs, International Organisations, Corporate Ghana, Traditional Authorities and Religious Bodies to support the media in educating the public on Ebola