3 Robbers Jailed 60 Years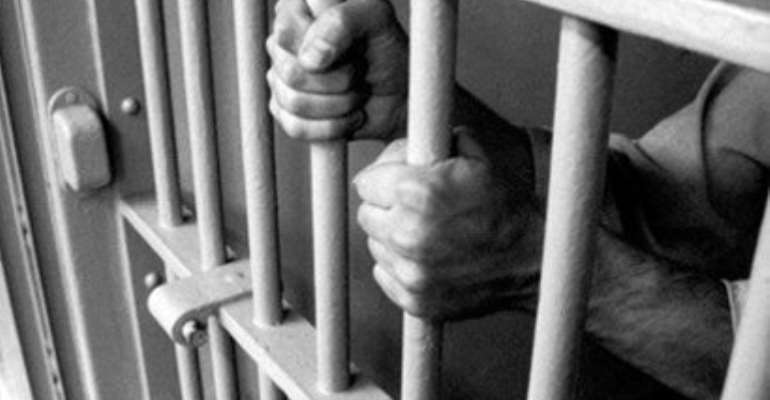 Three robbers have been sentenced by an Accra circuit court to a total of 60 years' imprisonment in hard labour for robbery.
The court, presided over by Francis Obiri, found the three – Stephen Incoom, driver; Augustus Amartey Antwi, driver and Victor Doe Chukwuma, scrap dealer, guilty of the offence after full trial.
The accused persons where slapped with two counts of conspiracy and robbery.
Sentencing, the trial judge expressed worry over the prevalence of armed robbery in the country, indicating that ordinary citizens must be allowed to go about their duties without fear of being robbed.
He said the phenomenon is likely to scare investors away from the country, and accordingly handed them the sentence.
At the initial stages of the trial, the court heard that the complainant in the case is a trader residing at Regimanuel Estates at Nungua in Accra.
Prosecution stated that in August 2010, the complainant employed Incoom as her personal driver and that in November the same year, she sent Incoom with an amount of GH¢2,100 together with her Nissan Urvan bus, to go and buy some detergents at Tema.
The police officer said Incoom escaped and never returned with the money or the bus, adding that a report was made at the Sakumono Police Station the same day and the vehicle was abandoned at a fitting shop along the Accra-Tema motorway.
Prosecution said two weeks later, Incoom went to Agbogbloshie and recruited Antwi and Chukwuma, a Nigerian national, with the intention to rob the complainant of her money and belongings.
The police told the court that according to Incoom, the complainant normally carried huge sums of money when she closed from her shop at Nungua, and so on March 11, 2011 he (Incoom) led the other two accomplices to the Nungua market and pointed the shop to them and further sent them to the complainant's house at Regimanuel.
Prosecution stated that on March 18, 2011, Incoom, Antwi and Chukwuma, while waiting in a taxi near the complainant's shop, to trail her to her residence, the complainant was alerted, who also informed the police.
The police officer said the police laid ambush and that at about 8:30 pm when the complainant closed from her shop, the accused persons trailed her while the police followed them.
Prosecution disclosed that as soon as the complainant reached in front of her house, the accused persons attacked her and they were arrested in the process.
According to the prosecution, during a search in the taxi cab, the police found a gallon of a substance suspected to be acid and a long knife hidden under the seat.
Email: [email protected]
By Jeffrey De-Graft Johnson