Starbow fleet grounded for safety checks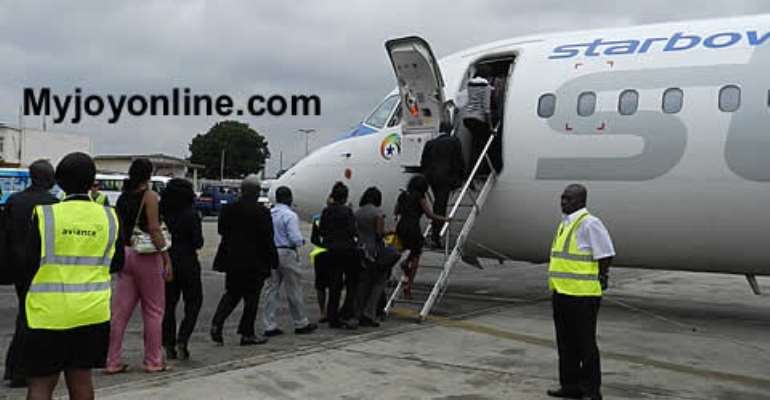 All fleet of domestic airliner, Starbow, have been grounded following safety concerns.
Two passengers aboard a Starbow aircraft destined for Takoradi were injured when the plane force-landed 20 minutes into the journey.
The plane made a quick emergency return from its journey to Takoradi after it experienced hydraulic warning signals 6000 feet in the sky.
This is the second of such an incident involving a flight of the airliner.
In the wake of the incident, Deputy Transport Minister, said the Ministry summoned authorities of the Ghana Civil Aviation Authority (GCAA) for a briefing over the matter.
She reported the GCCA as saying the Starbow plane involved in Tuesday's incident needed further maintenance before flying.
Consequently, the Authority has decided to ground all fleet of the domestic airline for further safety checks after which an airworthy certificate will be issued to the company.