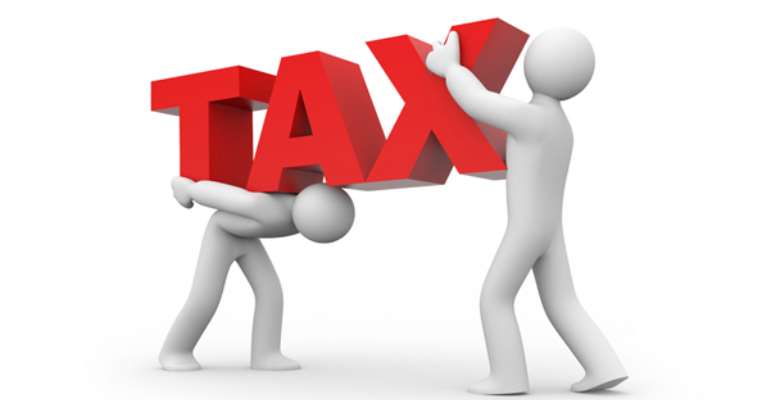 I am relatively young in my mid-thirties. Therefore I will be the first to agree that I do not have bountiful experiential knowledge of the historical antecedents of this beautiful country apart from the little I have witnessed and read in books. But I will not be wrong to say that I have first-hand historical experiences than about 74% of our current population if the 2010 Population and Housing Census by the Ghana Statistical Service is a perfect yardstick to go by. Therein lays my justification to pontificate a bit in the current scheme of events.
My religious background has taught me to consider the living dog better than the dead lion, so I write the next sentence with great caution as far as my faith is concern. If there is ever a time and an option for the living to envy the dead, then our current economic dispensation is a strong contender. How are people surviving in Ghana? Does it actually surprise anyone that 5 people or more commit suicide daily in Ghana or that the rate of suicide has doubled in the last three years in some regions in Ghana according to the Network for Anti-suicide and Crisis Management?
Is anyone really shocked at the increasing rate of corruption, cyber fraud and demand for money to perform services which hitherto were done pro bono? At this rate, I would not be surprised the next time I ask someone for directions to an unknown place and the person demands payment. After all, it seems to be happening in other countries if you have been following the 2014 World Cup Commission hearing.
No one can deny that things are getting tougher in Ghana. But everyone should be concerned at the rate at which we are moving to the brink.Why are the prices of goods and services escalating at such alarming rate? During Christmas in 2013, I went to a popular supermarket in Adum-Kumasi to buy 5kg of rice at GH¢22.00. Even then I winced when I recalled that six months earlier the same quantity was selling at about GH¢17.00. Then recently (on 4th October 2014), I went to the same supermarket and was shocked to the bone to see a price of GH¢42.00 on 5kg of the same brand of rice.
Unconsciously, I exclaimed and a young lady besides me turned in my direction. When she learnt that I was alarmed at the increasing rate of the price, all she could mutter to say was 'dear, please don't talk about it'. I left the shop thinking to myself to do exactly the opposite, especially in solidarity with people living in poverty. There can be no ugly noises when the intended outcome is to promote another's welfare.
In the course of this year, fuel prices and consequently transport fees have increased by more than 45% while utility rates have gone up by over30%. No average worker can testify of an equally concomitant rise in his/her salary. The question arises as to how to fill the gap between earnings and expenditure. For some people, the situation breeds thoughts of corruption, misapplication of funds and 'quid pro quo' acts to provide guarantee for the second half of the month.Whether in the formal or informal sector, workers would device any means possible to keep body and soul together, provide for the needs of their family and build security for tomorrow. The unfortunate few who perceives no salvation takes the unthinkable path of taking their lives.
Please do not get me wrong. I am not advocating or justifying a culture of dubiousness in harsh economic conditions. Like many Ghanaians, I am also disappointed at the scale and endemicity of corruption in our society. It looks as if we have an 'eternal' epidemic on our hands. Even some of the clergy who must lead in cracking the moral whip are stained by their increasing acts of unhealthy lobbying for positions within the church, sales of anointing oil to unsuspecting congregants and showcasing of mind-boggling ostentatious lifestyles. How right for the Chief Justice to lament that corruption has got to a tipping point in Ghana!
However, I am not really surprised when I consider the economic times we find ourselves in because people will find means, fair or foul, to survive.Perhaps what is amazing is the alleged institutional complicity in the episodic unravelling of corruption. On solemn reflection, how do we expect, for example, a trained teacher to survive on the same monthly salary when the costs of rent, utilities, transportation and food have almost doubled in one year? Even critically, how do we expect those workers who have not been paid for months and years after employment to stay alive? Just as a chicken does not stay calm but wrestles pointlessly at the point of deathwhen a knife is put to the throat and cats eat their kittens when starved, so will the average person do anything to live. I am postulating that one pivotal way of clipping the wings of corruption is to bring down the high cost of living and pay workers realistic wages on time.
The managers of the economy have a charge to keep. They cannot look at the current trend of hardship and explain it away with their usual medium and long-term theories rooted in IMF solutions. This is not business as usual. Age-long hypothetical sayings of changing the foundational structure of the economy among others may be true but unimportant to a dying man today. Lives and livelihoods are at stake and the shrieking voice of the silent majority cries for urgent intervention. The Methodist hymn of 'rescuing the perishing and caring for the dying' is sung in the hearts of millions in Ghana every day. Whether it takes the form of moderate regulation in this free market for the sakes of people living in poverty or waiver of taxes on food stuff,immediate and remedial actions must be taken now to rescue the perishing.
Prince Osei-Agyekum
[email protected] / [email protected]
Tel: 020 0332000
P. O. Box KS 3648
Adum– Kumasi.
OR
ActionAid Ghana
P. O. Box AN 19083
Cantonments – Accra.