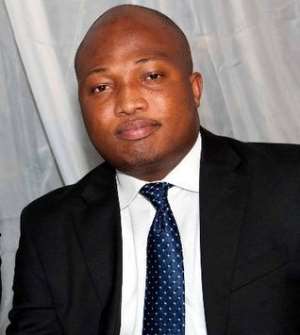 Alhaji Alhassan Imoro
We have followed with broken hearts the corruption revelations from the National Service Scheme (NSS) headquarters.
Against the backdrop of the widespread incidence of corruption in the country, it casts public service in a bad light unworthy of pride.
There is no doubt that the pervasion has assumed disturbing notoriety and counting. Most public servants perform their duties expecting to have their palms greased. It is unusual for transactions to be completed at public offices without money changing hands.
No public office is exempted from the anomaly. From the courts to media houses, all are infected with the cankerworm threatening the basis of our statehood.
The corruption perception is damaging us more than any other social anomaly, accounting for close to 40 percent in lost revenue to the state.
That we are still able to raise loans from international institutions is amazing, considering the corruption perception associated with our image.
No country can prosper under widespread corruption as being witnessed in the country. Until recently, the NSS appeared unscathed by the widespread corruption, although many knew about the occasional tips to have fresh graduates posted to special places – relatively minor anomalies. Not so much ado about ghost names introduced to siphon public funds meant to serve the interest of service personnel.
Elsewhere in this edition, there is a story about a deepening confusion that has afflicted the NSS. It is an expose about how the cankerworm that is now on the lips of many Ghanaians started long ago and not under the suspended management.
It makes sense that the tenure of Mr Vincent Kuagbenu is also probed as part of an overall investigation to determine when it all started and those responsible for the mess.
If we do not manage to pull the brakes over the negative phenomenon of corruption now, we would be heading to the level of a social epidemic—if we are already not there.
It made interesting reading the observations by retired Brigadier Nunoo-Mensah—the man who has earned notoriety for seeking to please the ruling NDC government perhaps for engaging him at the National Security Secretariat.
Be it as it may, he too has finally spoken out about a subject which the ruling government appears to lack the moral leverage to fight.
Most of the actions taken against the cankerworm have been feeble, lacking the bite to deter future recurrence.
The NSS becoming a conduit for enriching only a few party personalities—not foot soldiers—adds to the pain inflicted by the revelation.
With this establishment posting this awesome and unexpected volume of corruption, the country has been totally enveloped by what is almost becoming a cancerous situation which consequences can only be imagined.
What can an NSS teach young graduates about discipline when the establishment is steeped in a mammoth level of corruption?