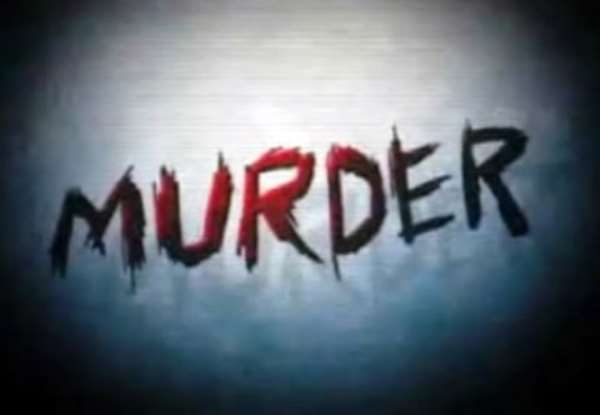 Kwabena Aflo, a 32- year-old unemployed, is currently in the grip of the Asamankese Police Command for allegedly murdering an old woman, a palm oil seller, Mama Cecilia Agba, 65, in her own farm, after purportedly attempting to rape her.
The deceased's body has been deposited at the Asamankese Government Hospital morgue, awaiting autopsy, while the police are busily investigating the matter to process the suspect to court.
Daily Guide gathered that the deceased lived together with her family of six at Sukron- Bethlehem, a suburb of Asamankese in the Upper West Akim District of the Eastern Region, as well as the suspect.
An eyewitness, Kwasi Ato, told Daily Guide that Wednesday morning, the deceased told her husband, Mr. Ofori, that she was going to the farm.
According to the eyewitness, when Madam Agba got to the farm, the suspect was sitting under one of the palm trees, smoking a substance believed to be marijuana.
However, the old lady moved on to cut some palm fronds without talking to Kwabena Aflo, the suspect.
Mr. Kwasi Ato narrated further that the suspect moved towards the old lady and allegedly pushed her onto the ground.
Aflo purportedly undressed her with intent to have sexual intercourse with her, but she struggled with him to disentangle herself from the grip of the suspect.
The eyewitness said the old lady's resistance angered the suspect, who allegedly took the machete in the woman's basket and cut off her head after butchering her mercilessly.
Kwasi Ato indicated that the suspect, sensing that he would be arrested, ran back to home to change his shirt, which had become blood-stained.
According to the eyewitness, when the other tenants saw Aflo's bloodstained palms and questioned him on what had happened, he told a lie.
They consequently arrested him and took him to the police station.
DSP Samson Anane Appiah, the Asamankese Police Commander and his men sent the suspect back to the bush to show where the lifeless body of the old lady was lying; and found it lying in a pool of blood.
Confirming the crime to Daily Guide, the police chief disclosed that the suspect was in their custody assisting in investigation.