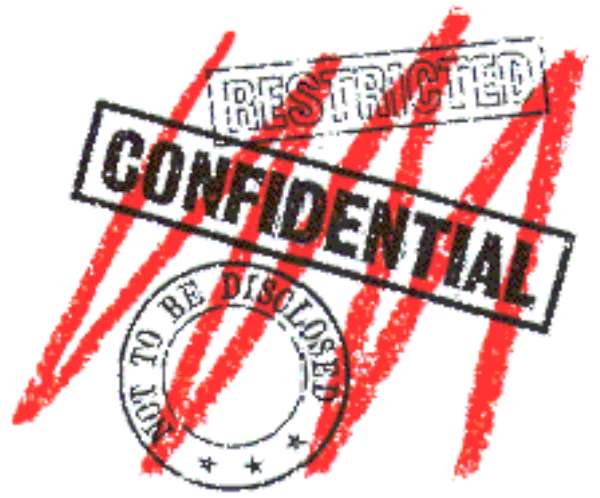 A 49-year-old lecturer of the Accra Polytechnic who is seeking to contest the 2004 presidential elections as an independent candidate says he will censor the media when voted into office as President of the country.
According to Ebenezer Mintah Henaku, provocative language in the media is becoming a regular feature. He said to ensure that this practice does not destabilize the country, his government will enact a law that will censor the activities of the media - adding that any media house that would flout his directive would be sanctioned.
Mr. Henaku made these comments at a press conference to announce his intentions to contest the December polls as an independent candidate.
When Mr. Henaku met journalists this morning to announced his intention to stand as an independent Presidential candidate.
His address was intermittently disrupted by cheers and laughter from the journalists and some students from Accra Polytechnic who had come to give Mr. Henaku, an Accounting lecturer of the Polytechnic, some moral support.
Though he appeared confident, the sporadic chuckles and laughter disorganized him throughout the press conference - and at certain times fumbled, sounding incoherent.
Mr. Henaku believes that Ghana can only be saved from its economic problems if its circular status is changed to a religious one. He argues that the current state of the country is what has engendered moral decadence in the society.
Although he did not clarify which religious principles he will apply to rule Ghana, he appeared biased towards Christianity and Islam. He said he will ban all religions that do not ascribe to Jehovah and Allah. He will also call for an amendment of the constitution to enable him carry out his aspirations.
Mr. Henaku took a swipe at President John Agyekum Kufuor for his numerous travels outside the country.
Henaku joins Ramone Osei Akoto and Mr Owusu Ankomah as independent candidates to have declared their interest in contesting the December elections.