'Gov'ts Must Descend On Border Corruption'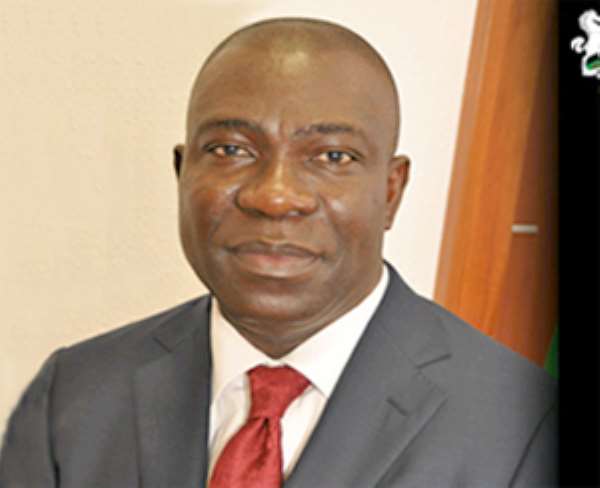 He said governments must closely monitor developments at the various borders and arrest and prosecute all those who frustrate the idea of free trade amongst member states at the borders in order to promote economic development in member countries.
The Speaker of ECOWAS Parliament who was speaking at the closing ceremony of a two-day dialogue session between Members of the ECOWAS Parliament on challenges of border crossing and the opportunities for trade and finance  amongst member states, said it was important for members of parliament in the various national parliaments to impress on the various executives to help minimize the challenges of border crossing in the sub-region which he noted would eventually improve trade among member countries.
He also said that the ECOWAS Parliament was very supportive of member states signing up to the Economic Partnership Agreement (EPA) and had therefore urged MPs to support various governments to scrutinize the agreements before signing.
In a communique, the ECOWAS MPs urged the Community to vigorously pursue the implementation of the single currency policy for the sub-region.
"ECOWAS must establish protocols of export products standards in order to improve access to global markets and significantly earn more revenue to promote infrastructural development through enhancement of exports," the ECOWAS MPs urged in the communique.
The New Patriotic Party (NPP) Member of Parliament for Anyaa/Sowutuom, Shirley Ayorkor Botchway, told DAILY GUIDE that the main problem of economic integration in the sub-region had been lack of political will on the part of various governments to dismantle these artificial borders, stressing that if economic integration had been a reality, the Economic Partnership Agreement would have been a useless venture because the over 300 million markets in the sub-region would have been enough to boost economic development.
The First Deputy Speaker of Ghana's Parliament, Ebo Barton-Odro who opened the two-day dialogue session, said societies that operate under conditions of tolerance and dialogue are less likely to face conflict situations and called on the Nigerian government and all other stakeholders in the West African sub-region to help halt the continued sectarian violence in northern Nigerian which continues to claim lives, destabilizes civil society and poses a big threat to regional integration.
The dialogue was organized by the National Institute for Legislative Studies in Nigeria in collaboration with the African Capacity Building Foundation and the ECOWAS Parliament.
The ECOWAS Parliament is made up of Members of Parliament from all the 15 countries constituting the regional body with eight members of Ghana's Parliament being part of it.
Email: [email protected]
By Thomas Fosu Jnr