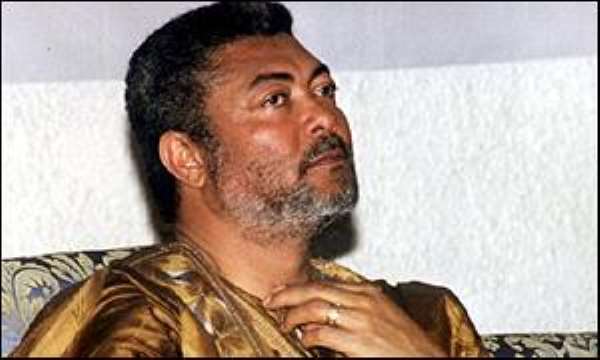 Accra, April 21, GNA- Former President Jerry Rawlings on Wednesday left Accra, to London to attend the second annual African Presidential Roundtable, which comes off on Thursday in London.
A press release from the Office of the former President, signed by Mr Victor Smith, Director of Public Affairs, said the meeting is at the invitation of the African Presidential Archives and Research Centre of the Boston University, United States of America.
Mrs Rawlings and Special Aide to the Former President, Mr Victor Smith, are accompanying President Rawlings. They would be away for four days.