Master Alarms unveils cutting-edge security system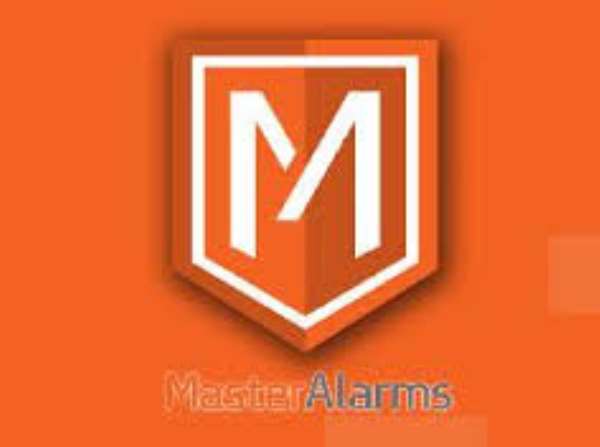 Master Alarms, an industry-leading technology company, has unveiled its cutting edge Security Systems in Accra.
 Master Alarms Technology platform allows consumers to monitor all activities that occur, both alarm and non-alarm events, by offering superior security interactive services such as, video monitoring, image sensor and home automation and energy management.
Speaking during the launch,Chief Executive Officer of Master Alarms,  Mr Ato Abban said the technology could dramatically change how security works and what it could offer - making it more secure, useful and accessible even when away from home.
He said Master Alarms interactive security system integrates video monitoring, energy management by turning light on or off, adjust thermostat, and lock or unlock doors and home automation to create a seamless connected experience.
Me Abban said the system work by the installation of special cameras and equipment in either the home or the office of the customer, as well as the installation of a mobile app designed on a consumers phone, which could only be accessed by the use of a given password.
With Master Alarms one can control security, locks, lights and thermostats from a mobile app and create a total personal system with rules that let you automatically turn on the lights and adjust the thermostat when you disarm your security system even when you are away from the place of installation, he added.
"Today, Master Alarms is the leader in providing security solutions in Ghana that is more reliable and secure, and keep users or subscribers connected to their home no matter where they are," he said.
He said the system also work by allowing users to receive alerts and notifications even when the system is disarmed making it useful 24/7.
This allows you to always know whats going on with instant alerts, easy to check current status and visual views into your property.
He entreated households and businesses to switch to better security and protection with Master Alarms services.
There were presentations by Mr Nate Wysk, Global Business Development Manager of Alarm.Com, the parent company of Master Alarms from the US, on how the system works.