Young African Leaders Congregate In Accra – IHAV Conference 2014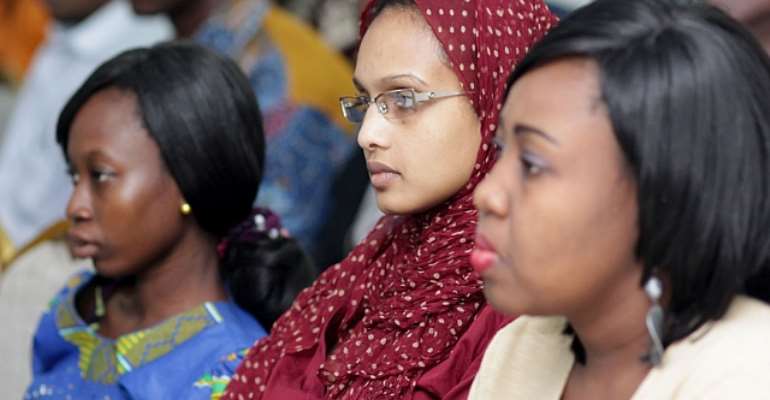 Accra-Ghana, March 31, 2014 – In just about 4 months, Ghana will host the 2nd edition of the IHAV (I Have A Vision) Conference under the broad theme "Creating An Agribusiness Revolution With Africa's Youth". This exciting event is scheduled to take place from July 30 to August 2, 2014.
IHAV Conference is designed to raise a generation of young African entrepreneurs who will collaboratively work to create employment and provide sustainable solutions to Africa's challenges, particularly in agriculture.
Participation include 100 outstanding and innovative young problem solvers between the ages 18 and 28, from at least 25 countries across the continent and over 15 prominent business and political leaders and change champions who are actively working towards Africa's rise to prosperity.
Ms. Christabel Ofori, the founder and executive director of IHAV Foundation, stated that "we are very excited to provide this unique opportunity to support youth development through capacity building and employment generation by nurturing and challenging the youth to envision change and Act on it".
She further hinted that the IHAV Conference 2014 will feature headline speakers which include Sigismund Dzeble of PZ Cussons Ghana Ltd, Jennifer Agyeman- Image & Life Coach, Mr Franklin Cudjoe of IMANI Centre for Policy & Education, Dr. Ghesika Agambila– former minister of state and Mr. Philip Abayori- President of the National Farmers and Fishermen Award Winners Association of Ghana (NFFAWAG). Conference speakers will present papers on topics like Embracing ICT, Role of Women, Impact of Climate Change, and Globalising our Markets.
Beyond the conference, IHAV Foundation continues to provide platforms like periodic forums and student ambassador programs, for sharing ideas and developing new projects geared towards fulfilling societal needs. It is hoped that the conference will nurture and shape a strong dynamic team to tackle Africa's debilitating challenges.
IHAV Conference 2014 is supported by Agripro, Independent Skies Magazine, Sangy Nursing Services, the Kumasi Centre for Lifelong Learning and the National Youth Authority.
Sponsors, partners and advertisers are warmly invited to support us put together this conference of excellence, entirely organised by and for the youth.