Merck Opens Office In Ghana To Improve Health Sector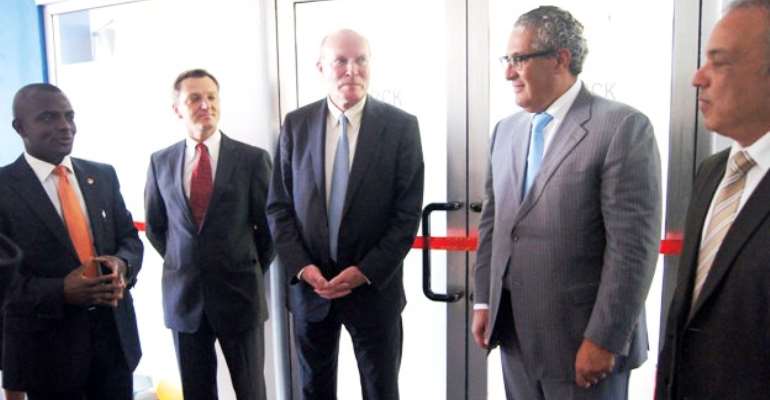 The world's oldest operating Chemicals and Pharmaceutical Company, Merck, has opened its first office in Accra. The office is the German Pharmaceutical, chemical and Life Science Company's first one in West Africa.
The opening of the Merck office in Accra is part of the company's strategy to grow its market in the sub – region and also bring out best in medicine and scientific research to access health solution in the region.
Speaking at the opening of the office, Dr. Frank Stangenberg – Haverkamp, Chairman Executive Board and Family Board of Merck said the company has come to stay and it will help grow the pharmaceutical industry in Ghana.
According to him, Merck decided to have its office opened in Ghana because Ghana is a strategic business location in Africa.
"We want to use Ghana as the hub of quality pharmaceutical industry in Africa because it has the best political environment for business".
He stated that Merck is committed to working with any organization to provide tools and research solutions for health problems in Ghana.
John Ruediger, Germany Ambassador to Ghana stressed the need for companies from Germany to come to Ghana for business because of its excellence working environment.
According to him Merck Opening of office in Ghana will lure more companies from Germany to do business in Ghana.
Merck has already been active in Ghana for several years through its many projects, working together with the Ghanaian government and international organizations to increase access to health solutions in Ghana.
Through the Global Pharma Health Fund (GPHF), a charitable initiative funded by Merck, GPHF is working together with the Center for Pharmaceutical Advancement and Training (CePAT) based in Accra to fight against sub – standard and counterfeit drugs through provision of Minilabs.
Already 26 minilabs, a compact mobile laboratory for identifying counterfeit medicines, are present in Ghana.
Merck has over the years instituted an award scheme for students offering pharmacy at the University of Ghana, with plans underway to extend it to student at the Kwame Nkrumah University of Science and Technology.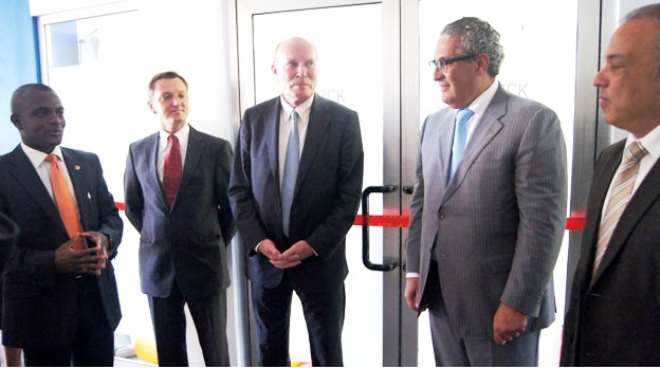 Merck Opens Its First Office In Accra - Ghana. The Team Gets Ready To Cut The Ribbon. / From Left To Right: Isaac Adupong (General Manager Ghana For Merck Serono), Willi Moor (General Manager Ghana For Merck Millipore), Frank Stangenberg-Haverkamp (Chairman Of The Executive Board Of E. Merck KG), Karim Bendhaou (President North & West Africa For Merck Serono) And Faouzi Manai (Head Middle East, Gulf & North West Africa For Merck Millipore).
Eric Joe Ayivi
News Editor