Project to support women in elections begins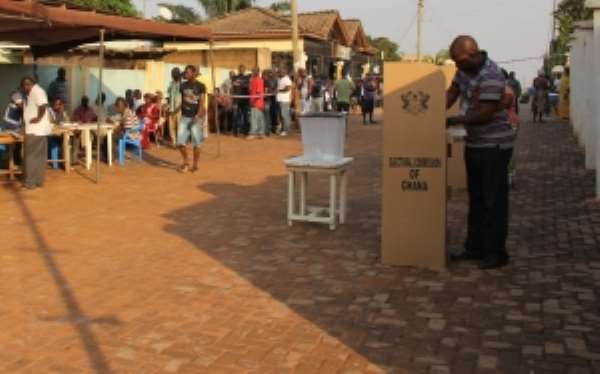 A capacity-building project to support women to contest district assembly elections has taken off in 14 districts within the Northern Region.
The project is being implemented by the Local Organisation Mobilisation (LOM), a community-based organisation working under the Ghana Developing Communities Association (GDCA), a non-governmental organisation based in the Northern Region.
The Programme Officer of the GDCA,  Mr Fatau Abdul-Rahman, announced this at the NGO's quarterly media review meeting in Tamale on Thursday.
The meeting was to discuss the NGO's advocacy work over the last quarter of 2013 and solicit views of journalists to ensure the success of the project.
Mr Abdul-Rahman said the project was to increase women's participation and representation within the district assembly set up during decision-making.
He said that effort was to promote effective democratic practices in the country, since women formed majority of the population.
He advocated that the position of district chief executive (DCE) should be elective to ensure that DCEs were accountable directly to the people.
Mr Abdul-Rahman said LOM was also working to promote the rights of, especially, women and girls to avoid the practice of female genital mutilation (FGM).
He said LOM was also working to promote effective control of the activities of Fulani herdsmen in communities in the region to prevent the destruction of farm crops and to ensure peaceful coexistence between the communities and the herdsmen.
The Advocacy and Communications Officer of the GDCA, Madam Rosemond Kumah, asked media practitioners in the region to generate interest in the project to ensure its success. —GNA