FAMILY, 23 CONFINED TO THE BUSH … On Orders Of A Stone Age Chief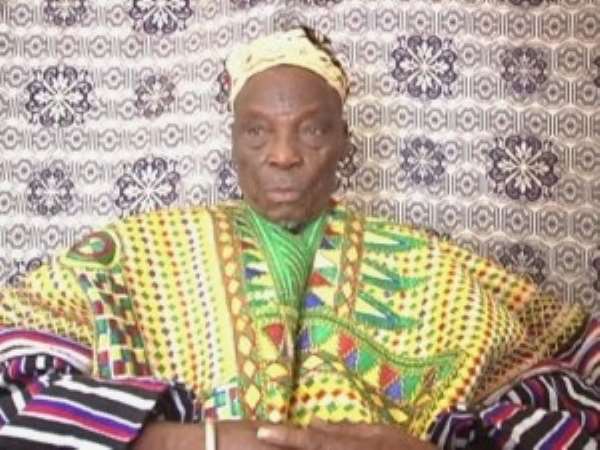 Wungu Naba Alhaji Saaka Sulemana,
Narrating his ordeal to The Chronicle from his hideout through the mobile phone of his interpreter, the banished Fuseini Bawa bemoaned that his two wives and eight children, as well as twelve other relatives living with him, have all been banished from the area and any other community that falls under the jurisdiction of the Wungu Naba.
According to him, the banishment followed his decision to go to court over a disagreement he had with the Wungu Naba, concerning the distribution of a number of cattle he and other individuals had left in the care of a Fulani herdsman, called Amadu Braimah, who secretly relocated to an unknown destination with some of the animals, leaving 115 of the cattle behind.
/wp-content/uploads/2014/02/Fuseini-Bawa.jpg
Mr. Fuseini Bawa
The attention of the Wungu Naba, according to Fuseini was, therefore, drawn to the matter, but the Chief unjustifiably decided to seize all the 115 cattle. Out of the 115 cattle, Fuseini said 'I had a total of 26 cattle with Amadu, but the Wungu Naba decided not to give me even a single calf'.
Fuseini, who felt cheated, therefore decided to seek legal redress to enable him get back his 26 cattle from the Chief. But the Wungu Naba, feeling disrespected by Fuseini, invoked the Stone Age punishment which involves banishing him and his entire family from the town.
Fuseini's two wives told the paper that they were ejected from their home in the absence of their husband, and that they had to spend two nights in the bush with their children, including an eight months baby.
'We had no place to go rather than spending the night in the bush with our children. We initially didn't know the whereabouts of our husband, because he ran away a day earlier, after somebody hinted him that the Chief's emissaries were going to bundle him at mid-night to the Chief Palace for severe punishment and possible banishment'.
Sadia Fuseini, first wife of Fuseini, noted that one of those sent by the chief said: 'It's not only your husband who has been banished from this town…. you're also included…..everybody in this house is leaving'.
/wp-content/uploads/2014/02/wives-of-Fuseini.1jpg.jpg

wives of Fuseini and children
The Spokesperson to the Wungu Naba, Kusob Baba, when contacted, admitted the incident but declined to comment further.
According to him, since the Nayiri, the Overlord of the Mamprugu Kingdom, had asked that the matter be referred to him for redress, he would not like to comment.
Meanwhile, The Chronicle has gathered that the Nayiri has ordered for the return of Fuseini and his family for the matter to be settled, but Fuseini insisted that the Wungu Naba could act funny sometimes, and that he does not want to attempt to go back.