Ghana's medium term prospects bright despite challenges - Terkper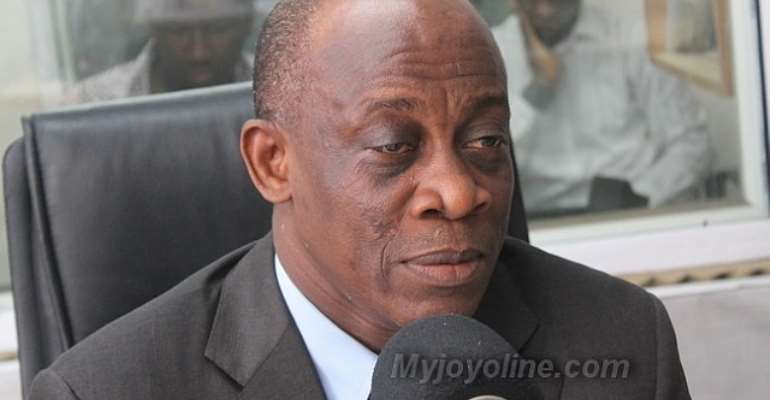 Although he has come under stern criticisms for mismanaging the economy, Minster for Finance and Economic Planning, Seth Terkper, says Ghana's medium term prospects are bright despite the challenges.
The Minister based his prediction on mainly an expanding services sector and further enhancement of crude oil production.
He said the surpassing of the services sector over the agric and manufacturing sectors, in terms of their contribution to the country's Gross Domestic Product (GDP), and ongoing expansion in the Jubilee fields are strong indications of the country's prospects in the medium term.
He was speaking on 'Good Evening Ghana', a current affairs programme on Metro TV on Tuesday, February 18, 2014.
The Trades Union Congress (TUC) and a host of other institutions and personalities have indicated that the hardship in the country is caused by poor economic management
In a recent report, titled "THE GENERAL ECONOMIC SITUATION IN GHANA" /news/2014/February-5th/things-are-getting-out-of-hand-in-ghana-tuc-confesses.php , the TUC cited rising cost of transport, accommodation and the free-falling cedi as clear indications of poor economic management policies by the Finance and Economic ministry.
But the Minister said contrary to the TUC's claims the country's economic challenges are just a fleeting "turbulence" that every country goes through at some point.
"It is not as though we are not taking measures to try and control the situation" he said, citing recent  Bank of Ghana directives aimed at stabilsing the falling cedi as one of such measures.
According to him stronger economies like South Africa have gone through similar challenges but came out from them subsequently.
The minister also said government is adding value to the gas sector by not flaring gas that would be used for power generation.
"We are going to invest in petrochemical, we have expanded electricity generation", he said - indicating that plans are in place to expand the economy.