Cluster bombs used in South Sudan: UN's Ban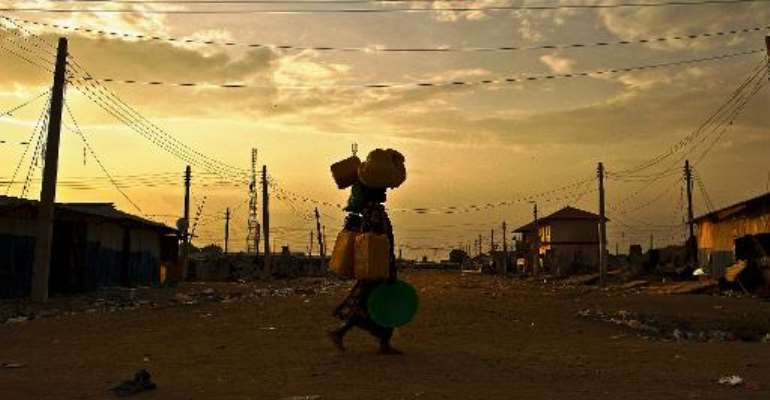 United Nations (United States) (AFP) - UN leader Ban Ki-moon condemned Wednesday what he said was the use of cluster bombs in the war in South Sudan.
Remnants of this kind of weapon were found last week by UN de-mining workers on a road from the capital Juba to Bor in Jonglei state, a UN statement said.
Launched from the ground or dropped from the air, cluster bombs split open before impact to scatter multiple bomblets over a wide area. As many fail to explode on impact, they remain dangerous for months.
UN spokesman Martin Nesirky said it was not clear which side in the South Sudan war was using cluster bombs.
"We are not in a position to say by whom the cluster bombs were used but such munitions were used," Nesirky said.
Ban welcomed the opening of peace talks Tuesday between South Sudan's government and rebels. They have been fighting a nearly two-month-old war that has left thousands dead and displaced 900,000 people from their homes.
But Ban said he was concerned by reports of continued fighting and skirmishes in two states despite a ceasefire agreement signed January 23.
He called on both sides to honor the truce and cooperate with mediators from an East African bloc called the Intergovernmental Authority on Development.
Troops loyal to President Salva Kiir and renegade soldiers who support his former vice president Riek Machar have been battling since mid-December.
South Sudan became a sovereign state in July 2011 after seceding in the culmination of a civil war against Khartoum that lasted from 1983 to 2005.
Nesirky, meanwhile, said troops deployed under UNMISS, the UN's peacekeeping force in South Sudan, had reported a "tense" atmosphere in the town of Malakal, where thousands have been trapped by fighting.
UNMISS reported that the southern part of Malakal was deserted while government forces were in the other part of the town.
The UN is protecting around 22,000 people in its Malakal base and around 75,000 across the country in total.