GLOMEF To The Aid Of Underprivileged Communities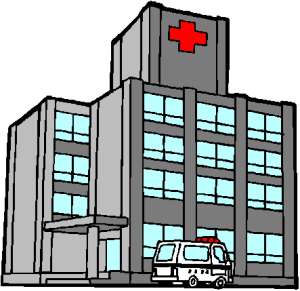 Global Media Foundation, human rights and anti-corruption media advocacy foundation dedicated to improve conditions of the less endowed and marginalized sections of society will within next three years construct 15 modern health centres in hard-to-reach communities across Ghana.
The move is to help people in such communities to also have access to quality affordable health care services which is their fundamental human rights but now they are denied due to lack of access to health facility.
The construction of the centres which is one of the components of "Where There Is No Doctor Project" will each cost 252,972 Ghana cedis and would include borehole, solar panel electricity, bedrooms for health workers and consulting rooms among others.
The Founder/CEO of the GLOMEF, Raphael Godlove Ahenu Jr. announced this at a community health forum at Nsonyameye Number Two, a deprived cocoa farming community in the Newmont Ahafo Mines Area in the Asutifi North District in Brong-Ahafo.
The event was organized by Global Media Foundation in collaboration with Firm Foundation and Environment-Ghana and Brong-Ahafo Civil Society Platform (BACSOP) on Reproductive Health.
Mr. Ahenu Jr. said article 25 of the UN Declaration of Human Rights stated that everyone has the right to a standard of living adequate for the health and well-being of himself and his family, including food, clothing, housing and medical care and necessary social services.
According to him, millions of disadvantaged and marginalized Ghanaians especially those in rural areas have been denied their fundamental human rights to health care.
The CEO appealed to Newmont Ghana Gold to put in place interventions to help communities in its operation areas to have access to health care.
Mr. Ahenu Jr. assured the people that his foundation will do everything within its power to raise funds for the construction of a CHIP Compound for the community.
Maxwell Atuahene, Assembly Member for the area, mentioned lack of health facilities, poor road network and lack of school as the major challenges facing the Nsonyameye and its surrounding communities.
The Assembly Members appealed to government, NGOs and Philanthropists to construct a CHIP Compound for the community.
The provision of the health centre in the Community, he said will help ease the problem that people of Nsonyameye number two and its adjoining community's especially pregnant women go through to get access to health care delivery which is their fundamental right.