President Mahama is not stepping down in 2016 - Mahama Ayariga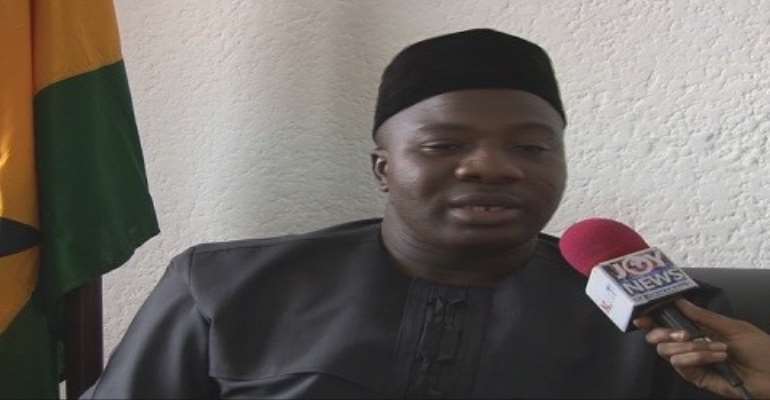 Information and Media Relations Minister Mahama Ayariga has dismissed suggestions that President John Dramani is contemplating stepping down in 2016.
He said the president's comments Tuesday that "For those who disagree with me and are anxious to see my back, [they are] not to worry, 2016 is not too far away," could not have been interpreted to mean that the president will not seek re-election.
The president, he argued, was simply saying that "It is too early for people to begin to assess and try to conclude that the measures we are adopting [in fighting corruption] have failed"
Mr. Ayariga was clarifying comments made by President John Mahama at an orientation workshop for Metropolitan, Municipal and District Chief Executives at the Local Government Training Institute in Accra Tuesday.
The president, apparently replying former Majority Leader Alban Sumana Bagbin, who publicly questioned his governance style and commitment to fight corruption, said, those who wanted to see his back ought to bide their time because 2016 was not too far away.
He added that "in this difficult job, the least one expects is comradeship and solidarity."
It has been suggested that the president may not seek a second term but Mr. Ayariga believes those suggestions are misplaced.
He told Joy FM's Super Morning Show Wednesday that "It is we the grassroots members, the ordinary members of the party (governing National Democratic Congress) who want him to be there as president."
Mr. Bagbin early this week said that the ordinary members of the NDC were disenchanted because they felt the government had become a government of President Mahama's family and friends and did not represent their interests and aspirations anymore.
But Mr Ayariga said, "I can assure you that by 2016 we will still want him (Mahama) to be there as our candidate [for the presidential election] because clearly the approaches he is adopting to fight corruption would have succeeded and everybody would see the wisdom in that kind of approach."