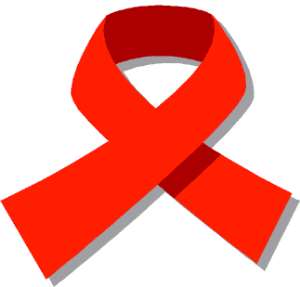 The United Nations designated the 1st of December each year as "World AIDS Day" and is commemorated worldwide. This year's World AIDS Day (WAD) will be commemorated in Ghana on Monday, 2nd December, 2013 at Jubilee Park, Wa in the Upper West Region.
The day reminds us of the devastating impact of the HIV and AIDS epidemic on the nation and enables us to reflect on our contributions and commitments to a sustained national HIV and AIDS response.
The Global theme for this year's World AIDS Day is "Getting to Zero: Zero New HIV Infections, Zero Discrimination, Zero AIDS Related Deaths".
Ghana has chosen the sub-theme: "Accelerating the national response towards the MDG's."
On Tuesday, 5th November 2013 World AIDS Day 2013 will be launched by Her Excellency the First Lady of Ghana, Mrs. Lordina Dramani Mahama, Chairperson and Member of the UNAIDS Global Response for the Elimination of Mother-to-Child-Transmission of HIV at Mantse Agbonaa, James Town-Accra to commence a month long period of activities leading to the World's AIDS Day on the 1st of December, 2013.
The commemorative national durbar will be held on Monday, 2nd December, 2013, at the Jubilee Park in Wa, Upper West Region. His Excellency, John Dramani Mahama, President of the Republic of Ghana and Chairman of the Ghana AIDS Commission will address the durbar. The national durbar will be preceded by an Islamic prayers on Friday, November 29,2013 and a non-denominational church service on Sunday, 1st December 2013.
Highlights of activities towards the World AIDS Day include:
I. The launch of the First Lady's Advocacy Campaign of Mother-to-Child Transmission of HIV and Keeping their Mothers Alive
II. Sensitisation of Ghanaians on the benefits of HIV testing and counselling
III. Community engagement by the Heart-to-Heart Ambassadors
IV. Visit of Heart-to-Heart Ambassadors to Antenatal clinics in Greater Accra Region
V. Sponsored health walk in aid of People Living with HIV and AIDS and HIV orphans.
I. Talk shows on Radio and TV across the country.
II. HIV and AIDS education programs in various Ghanaian languages, targeting rural and urban populations
III. Free testing for HIV and syphilis
IV. Screening for Breast and Cervical
*GAC Working actively and in partnership towards elimination of HIV and AIDS*