Mahama Must Resign Over Widespread Corruption – Sir John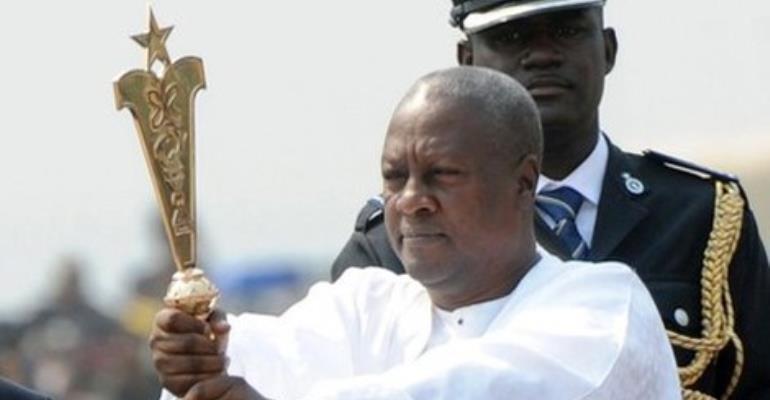 The General Secretary of the main opposition New Patriotic Party (NPP), Kwadwo Owusu Afriyie, says President John Mahama must resign over the litany of corruption allegations in his administration.
"If he can't stand the heat he must get out of the Kitchen," Owusu Afriyie said on Strict Proof Friday.
"…Let this Government resign and let a competent administration in the body of the NPP come and take over the administration and run this country in the best way", he said.
In his view, President Mahama "cannot escape blame" for all the corruption allegations unearthed in just the first year of his four-year tenure.
"…He cannot run away by saying all of us should help him" fight corruption, Sir John, as Owusu Afriyie is popularly known, told Strict Proof.
According to him, President Mahama must be the first to heed the counsel of his national Security Advisor, Brigadier General Nunoo-Mensah, who told off agitating labour unions to "get out of the country if the kitchen is too hot for them".
The Mahama administration has been fraught with a number of corruption allegations in the past few months.
While Ghc45 million meant for afforestation and guinea fowl projects under the Savannah Accelerated Development Authority (SADA) programme, remain unaccounted for, over Ghc203 million is also alleged to have gone into private pockets under the Ghana Youth Employment and Entrepreneurial Development Agency (GYEEDA).
Also, the Ghana Revenue Authority (GRA) is alleged to have paid an IT firm, Subah InfoSolutions, about Ghc144 million for telecommunication monitoring services though the contract was not executed.
Commissioner-General of the GRA has denied the allegation and clarified that only Ghc75 million was paid to Subah for undertaking the verification aspect of the contract.
In another rot involving the GRA, a Presidential task force recently discovered that some 280 state and private companies evaded taxes to the tune of over Ghc730 million with the connivance of Customs officials.
Kwadwo Owusu Afriyie claims the president is "condoning and conniving" with the people involved in the litany of corruption allegations and therefore wondered why he is still in office.
However, a member of the governing National Democratic Congress' legal team, David Annan says the call for the President's resignation lacks basis.