About forty percent (40%) of pregnant women living with HIV will transmit the virus to their baby. Without treatment, many children will die before the age of two.
First lady, Lordina Mahama, made this known at an AIDS and Cancer advocacy stakeholders' meeting for the prevention of mother to child transmission of HIV in Koforidua last Friday.
Mrs. Mahama, who is also Vice President of the Organisation of African First Ladies Against HIV/AIDS (OAFLA) for West Africa, noted that, globally, the transmission of HIV from mother to child contributes to morbidity and mortality among children under five years of age.
OAFLA has over the last ten years placed the issue of HIV infection, especially of women and children, high on the continental agenda. According to her, this is in line with the commitment of First Ladies on the continent.
She further noted that prevention of mother-to-child transmission of HIV can be accomplished. This, she said, is done through simple, effective interventions within existing maternal and child health services.
Mrs. Mahama also stated that "about two thousand nine hundred Ghanaians are diagnosed with breast cancer every year. Half die from the disease because they are not diagnosed early enough."
On cervical cancer, the First Lady noted that, due to low level of awareness among the public, leading to late reporting of cases to the health facilities, "Cervical Cancer is the leading cause of cancer related death among women in Ghana and other developing countries."
This, she said, can be prevented by the HPV Vaccine which is available in Ghana and early detection can lead to full recovery.
The First Lady also called for a concerted effort in the fight against breast and cervical cancers. "I want to take this humble opportunity to appeal to you all to support this endeavour, and to "Keep our mothers, wives, sisters and daughters alive"." She said
She commended health personnel and civil society for their hard work. "I must recognize all our hard working men and women in the Health sector and Civil Society, who work tirelessly to help the sick and vulnerable."
Also at the meeting were Ministers of state and leading members of government, the Director General of the Ghana AIDS Commission, Dr Angela El-Adas, H2H AIDS Ambassadors, Chiefs, Queenmothers and religious leaders.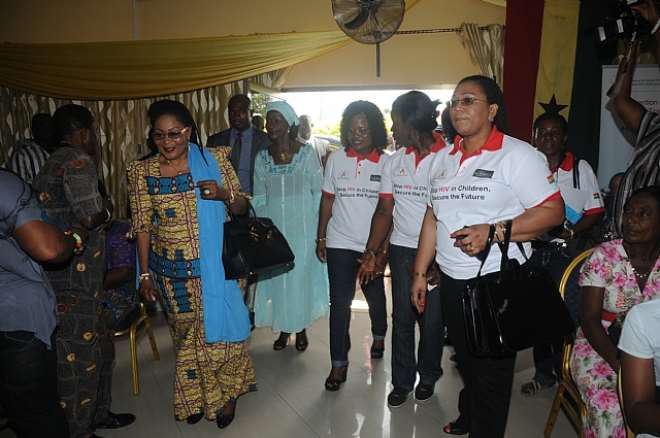 1ST LADY LAUNCHES BREAST SCREENING - KOFORIDUA 019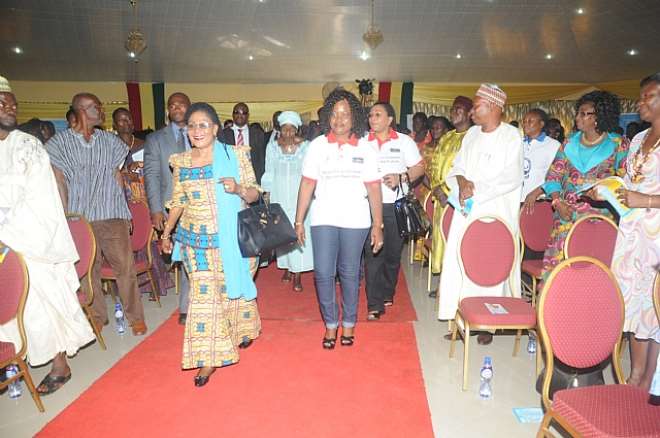 1ST LADY LAUNCHES BREAST SCREENING - KOFORIDUA 020
1ST LADY LAUNCHES BREAST SCREENING - KOFORIDUA 034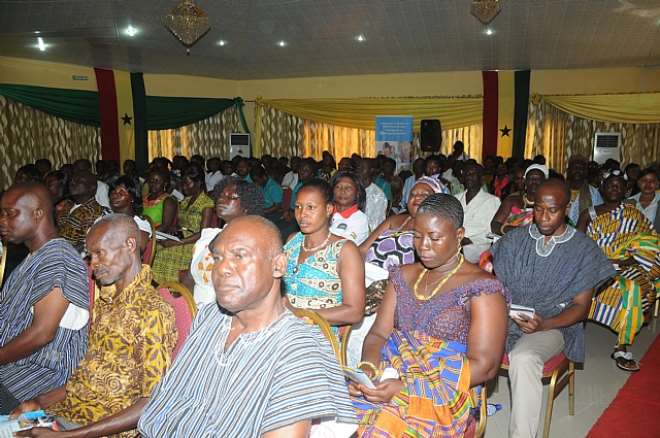 1ST LADY LAUNCHES BREAST SCREENING - KOFORIDUA 038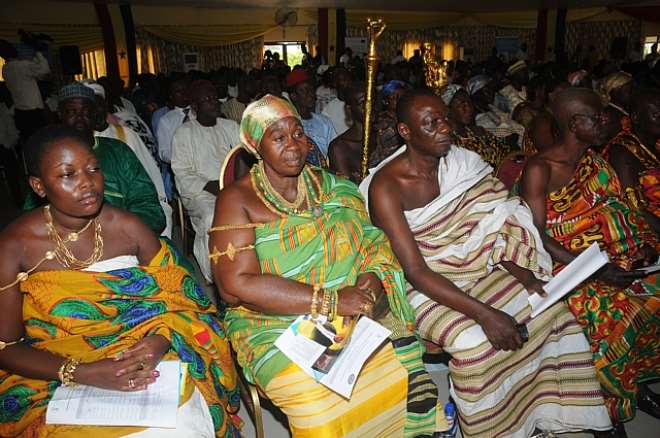 1ST LADY LAUNCHES BREAST SCREENING - KOFORIDUA 042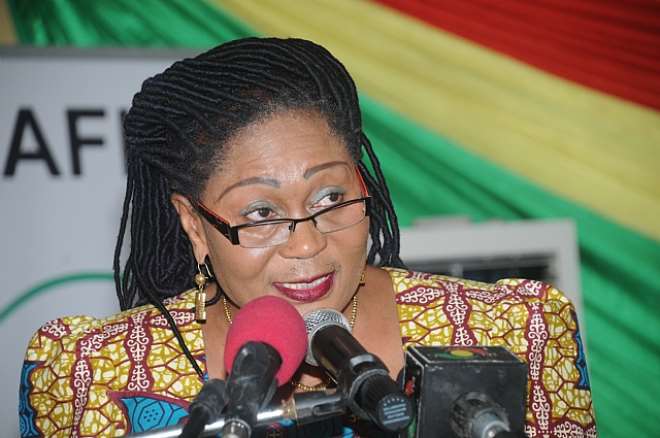 1ST LADY LAUNCHES BREAST SCREENING - KOFORIDUA 089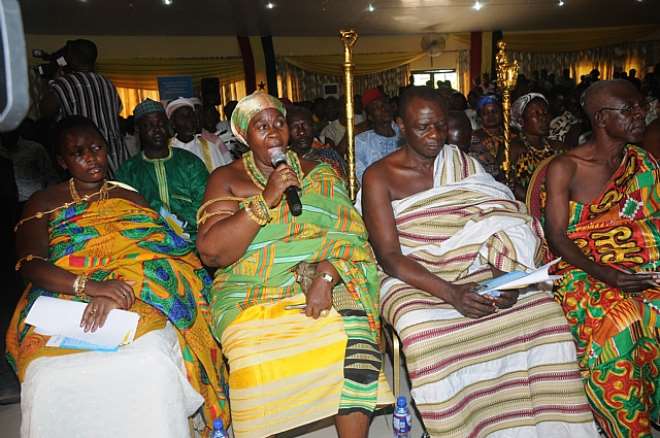 1ST LADY LAUNCHES BREAST SCREENING - KOFORIDUA 111