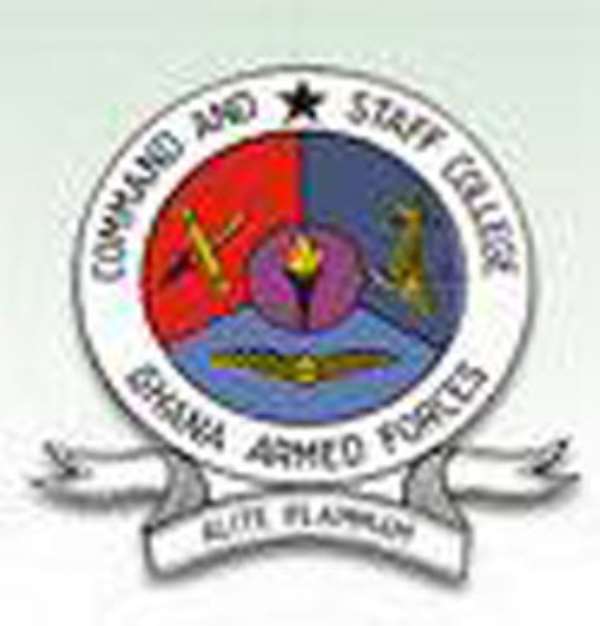 Officers and men of the Ghana Armed Forces (GAF) demonstrated their preparedness to protect the country against external forces when they displayed their armoury at this year's land combat power demonstration exercise at the Bundase Military Training Camp last Friday.
The men in uniform displayed how prepared they were to defend the country on sea, air and land in a simulation exercise in case the country was threatened with external insurgence.
The acting General Officer Commanding the Southern Command, Colonel Sampson Adeti, who opened the exercise, explained that the demonstration was dubbed 'Tarantula' and that the officers and men of the GAF were charged with the responsibility of ejecting invading aggressive forces out of Ghana to ensure its territorial integrity.
He said the primary aim of the exercise was to demonstrate the land combat capabilities of the Ghana Army and that at the end of the demonstration, students at the Ghana Armed Forces Command and Staff College (GAFCSC) would have, among other things, developed a practical understanding of the capabilities of the GAF, its concept of operations and know the nature of the land combat environment.
Col. Adeti added that, the exercise also served as a routine collective training vehicle to help build synergy and cohesion of the units of the GAF, build the confidence of participants and instil the warrior spirit in the troops.
'It is also to reassure the nation of the army's operational posture, preparedness and readiness to defend and protect the country from any aggression, be it internal or external,' he noted.
The exercise is held every year with the primary purpose of exposing students at the GAFCSC to the practical aspects of their training.
Col. Adeti explained that the army and the versatility of the land combat power remained the ultimate means of imposing 'a nation's will and achieving a lasting outcome' and expressed the determination of the GAF not to disappoint the people of Ghana who had over the years invested so much in posturing the GAF as an efficient fighting force.
The Commanding Officer of the 64 Infantry Regiment, Lt Col. Nicholas Paintsil, told journalists that the demonstration formed part of activities marking the army's week. and gave students of the GAFCSC a practical feel of what pertained on the ground in a real war situation.
He remarked that the students were made to learn the rudiments of infantry battalion in class, which was applied on the ground.
By Sebastian Syme/Daily Graphic/Ghana
Writer's email: ' ); document.write( addy91357 ); document.write( '' ); //--> This e-mail address is being protected from spambots. You need JavaScript enabled to view it .gh