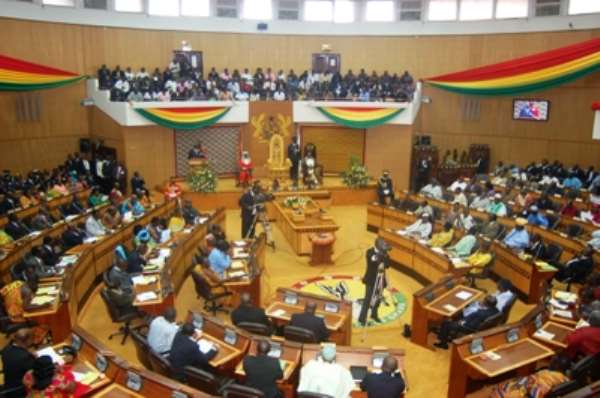 International Right to Know Day is a day observed globally by Human Rights Activists and Civil Society Organisations every September 28th to raise awareness on every individual's right of access to government held information.
The Commonwealth Human Rights Initiative, (CHRI) Africa Office joins the rest of the world to celebrate the Right to Know Day and calls on Government to walk the talk and give meaning to Ghanaians' Right to know by passing an effective and efficient Right to Information Law.
Citizens have the right to know things that have a direct impact on their lives. For example, how their tax-money is spent on developmental projects, how funding received from loans contracted on their behalf are spent etc.
The Right to information is a fundamental human right recognised by various international and regional legal instruments. Ghana's Constitution in Article 21 (1) (f) recognises this fundamental right for all persons and yet no specific legislation has been passed to guide it. The country prides itself as a beacon of hope in democratic governance in Africa and yet lacks a legal framework that will underpin two basic tenets of democracy: accountability and transparency, i.e an effective Right to Information law. The lack of this law places a dent on the governance system of this country.
CHRI is of the view that at a time when Ghana has signed unto the Open Government Partnership, an international initiative that seeks to secure concrete commitments from governments to promote transparency, enhance citizen's participation, promote accountability and adopt new technologies to enhance good governance; and is seeking to show progress in that direction, one key minimum requirement: the Right to Information law is being toyed with by Government.
Stated clearly in unambiguous terms as one of the minimum eligibility criteria is 'an access to information law that guarantees the public's right to information and access to government data is essential to the spirit and practice of open government'. This therefore makes it critical for Ghana to have in a place a RTI law that will meet the above standard. The OGP goals cannot be achieved if we do not know and we cannot know if we cannot have easy access to information.
After almost eleven years of back and forth we have an RTI Bill -at least the one which is currently in public domain, since we do not know much about or the whereabouts of the so-called Government approved bill, yet we have a right to know- which is fraught with clauses that aim at restricting rather than easing access to information. How does that enhance openness and transparency?
Elected officials and public officers who are supposed to act in our best interest have taken the good people of this country for a ride for far too long and enough is enough. It is an undeniable truth that information is power and power is access to information. This has clearly come to the fore with current happenings in this country, particularly in relation to the judgement debts saga and how lack of information has and still is costing the Ghanaian tax payer money we cannot afford to lose.
Access to information strengthens democracy, good governance, transparency, accountability, economic growth and development, poverty reduction, the fight against corruption and abuse of power. The success of any democratic regime lies in the creation of an environment that ensure that people can freely determine their political, economic, social and cultural systems through active participation in all aspects of decision-making that affects their lives.
The good people of Ghana have the right to know. They cannot know without an effective law in place. CHRI calls on President to walk the talk and ensure he fulfils promises he has made on public platforms regarding the RTI Bill. We call on our elected representatives, Parliament to act in the best interest of the electorate to whom they are accountable to, to amend the bill when it is laid before them and pass an effective RTI Bill into law.
We call on the good people of Ghana to rise up and demand a legal framework that will enable them enjoy their human and constitutionally guaranteed right to access information.
Mina Mensah
Regional Coordinator, CHRI Africa Office
Tel: 0269508889