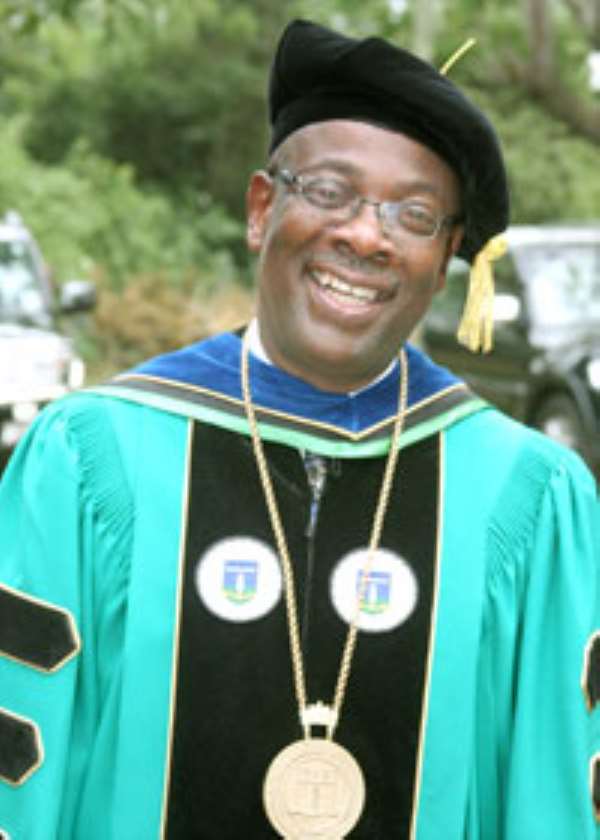 The Rector of the Ghana Institute of Public Administration (GIMPA), Professor Franklyn Manu, says government business is becoming increasingly complex due to globalisation, and it has, therefore, become imperative to sharpen the competencies of public service actors to meet the challenges ahead.
He said the time had come for public sector institutions to invest in capacity building in the area of negotiations and public procurement for public officials engaged in public businesses to improve on their delivery.
Professor Manu was speaking at the end of  a two-week refresher course in capacity building organised by GIMPA for selected participants of the Ministry of Finance and Economic Planning. The participants were taken through areas such as Negotiation Skills, Budgeting and Financial Management, Report Writing among others.
Designed to sharpen the negotiation skills of the participants, it  was funded by the Arab Bank for Economic Development (BADEA) in Africa which has been funding such courses to improve the competencies of public sector workers.
He said GIMPA, for its part, would  collaborate with the Ministry of Finance and Economic Planning to empower public sector workers to meet the challenges which globalisation had foisted on Ghana, urging the participants to seize the opportunity to use the two weeks to sharpen their competency in the area of negotiation.
'You must make yourself more relevant by taking advantage of the knowledge you have acquired to improve on your service delivery so that you can contribute meaningfully to the development aspirations of the nation', he stated.
Mr Augustine Takyi, Head of Africa Development Bank at the Ministry of Finance and Economic Planning,  stated that BADEA which funded the course had been Ghana's  major development partners and  had provided loans and grants to finance projects and programmes towards the socio-economic development of Ghana.
Currently, he said the bank had invested about  US$45 million in various projects in Ghana. In addition, it has provided scholarships to Ghanaians, especially officers of the Ministry of Food and Agriculture, for short term training in modern agricultural practices in countries such as Egypt, Syria among many others.
He encouraged the officers selected for the training programme to exhibit the needed seriousness and capitalise on this rare opportunity to improve upon their skills. Further, he indicated that GIMPA was an institute of great repute and believed that the officers would be equipped with practical and better ways of handling some of the numerous official issues the officers were routinely confronted with.