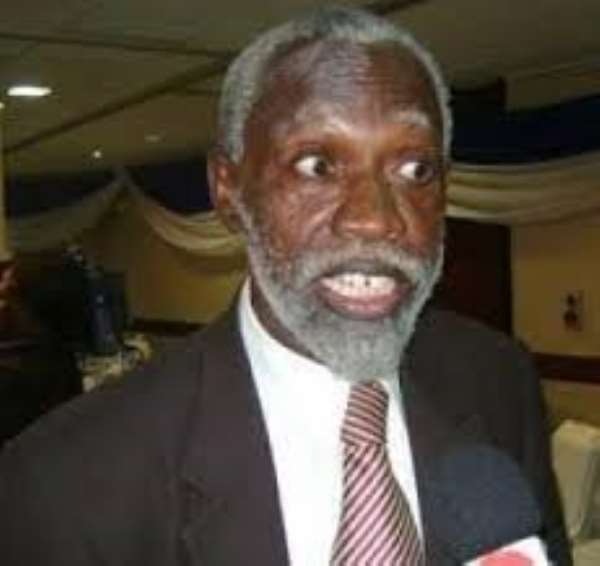 The Institute of Economic Affairs (IEA) has expressed strong reservations about government decision to leave out some key recommendations by the Constitutional Review Commission (CRC) on the role of National Development Planning Commission (NDPC) that would serve as a catalyst for political parties in power and to move along the aspiration and agenda of the country.
According to the Institute, the government accepted about 95 per cent of the CRC recommendations, but to the dismay of many Ghanaians, rejected the provision for a national development plan that would be binding on all successive governments.
Prof. Stephen Addei, former rector of GIMPA, addressing a gathering of socio- economic and political think tanks on Wednesday at the IEA conference hall in Accra, on the theme: 'a review of the CRC report vis-Ã -vis government white paper,' noted that the country must adopt independent NDPC.
He explained that the essence of the CRC recommendations was to have an independent national Development Planning Commission, devoid of government interference with its plans to be approved and amended by Parliament and binding of all successive governments.
Also, the essence would enable the NDPC to take care of both the hard (economic, political) and soft (social, cultural, governance) aspect of development, government implementation enforceable by law and mode of preparation of plans to be bottom up and participatory.
Government's disagreement with the two propositions was because they would have an effect on command model of development planning and tie hands of successive government to the ideologies of a particular political party.
But Prof. Stephen Addei pointed out that the rational of the recommendation was to bring to bare lack of national vision and concerns for the future, b orne out of disenchantment of policy strings of successive administrations in the Fourth Republic to the detriment of national development, vis-Ã -vis the experience of nations that have made it in the last 50 years.
The former GIMPA rector called for long-term development plans which was part of CRC's NDPC recommendations that political parties manifestos would run along with, adding 'the CRC recommendations reflect the will of the people. Development planning should be devoid of extreme polarization'.
According to him, development is a complex thing which emerging developing countries like Ghana must attach interest to, by requiring high level of analytical capacity to succeed.
 
Long-term development plan provides a country with a clear cut vision that outlines strategies and implementation tools for successive government to follow as a guideline.
Even though political parties in the country have their own manifestos by which they govern when elected into power, he said it would be more appropriate if those ideologies, visions and agendas are in conformity with the national agenda.
Emerging countries like Malaysia, South Korea and Botswana are nations that have tagged their economic advancement wheels on long-term development plans, 'those who don't have explicit long-term development plans have bureaucracies with national development guidance capacity and established socio-economic management traditions and conventions lacking in countries like Ghana,' he added.
He noted that Malaysia's vision 2020 and Kenya's vision 2030 are worthy of emulation by Ghana, adding that: 'dealing with fundamental development challenges, including economic, social, cultural and political transformation which adequately takes account of present and future generations' needs are almost impossible without a national long-term plan'.
Prof. Stephen Addei urged that development moves with the cultural and social system of the country, saying 'if we go into globalization without social and cultural believes we would loose our roots.'