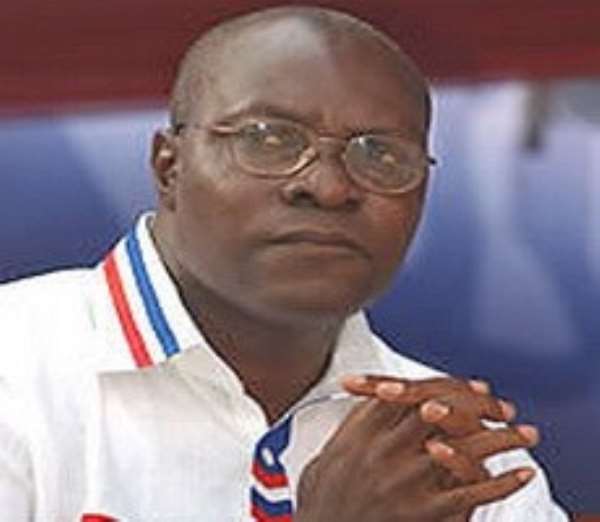 Arthur Kennedy
A former Director of Communications for the New Patriotic Party (NPP), Dr. Arthur Kobina Kennedy says the NPP is not a "serious" political party.
According to him, it is evident the party is political shortsighted considering the scramble for position just eight months after it lost an election petition in court.
"We don't know the mistakes of the last elections, we don't know the mistakes of the party, we don't who made mistakes, we don't know whether our message was right and we are going straight for flagbearership!!!, we are not serious" he stressed.
Dr. Arthur Kennedy was speaking on Asempa FM's Ekosii Sen programme Thursday.
The scrabble for positions in the NPP heats up as many of its bigwigs have openly declared their intentions to contest various positions in the party.
Pollster Ben Ephson has projected that flagbearership slot in 2016.
But Arthur Kennedy said he is saddened by the current development in the party given the NPP's bad showing in the 2012 elections.
He stated that the NPP must first acknowledge it lost the 2012 elections, do a thorough postmortem of what happened and re-strategize for 2016.
The former NPP Communications Director described as worrying the dwindling electoral fortunes of the party and yet nothing is being done by the national leadership to address the issue.
"Why is it that after three elections, we are winning two regions out of 10? We need to be winning about five, six or seven regions, then we will be competitive".
He noted that NPP's problem is within because "the same mistakes that led to our defeat in 2008 were repeated in 2012.We are all irritating the elephant".
"We [NPP] are the natural governing party of Ghana but we are working very hard to become a minority and I don't understand why" he bemoaned.
Arthur Kennedy said until the leadership of the party put its act right, winning the 2016 elections will be a figment of their imagination.