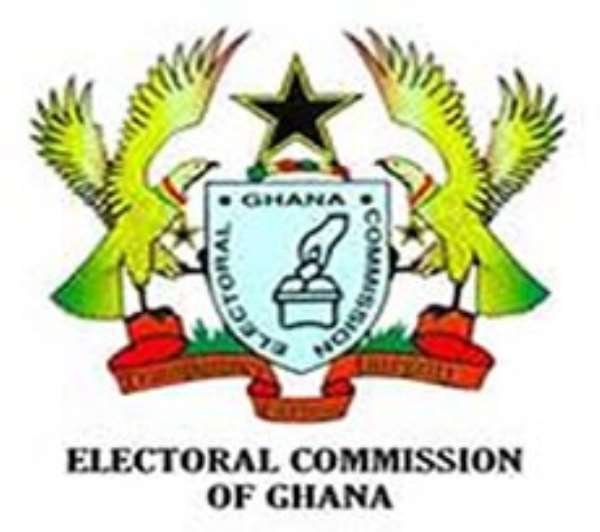 The Electoral Commission (EC) has requested for proposals for reforms in the country's electoral system.
The call which was contained in a igned by a Deputy ,er,Mr Amadu Sulley,said it was in line with calls made during the le presidential election hearing at the Supreme Court.
Before the Supreme Court judgement on the case, a former United Nations Secretary General, Busumur Kofi Annan, the Ghana Catholic Bishops Conference and other concerned Ghanaians and institutions had called for electoral reforms.
In its judgement on the election petition on August 29,2013, the Supreme Court made a number of recommendations with regard to electoral reforms.
Among the recommendations was the need for the voters' register to be compiled and made available to the political parties as early as possible, while a supplementary register might cater for late exigencies.
It called for the calibre of presiding officers to be raised.
The court observed that the pink sheet (statement of poll and declaration of results for the office of president and member of parliament)was too elaborate, and therefore there would be the need for a much simpler one to, among others, meet the pressures of the public, weariness and lateness of the day at the close of a poll.
Furthermore, the carbon-copying system had to be improved while the Biometric Device System must be streamlined to avoid breakdowns and the stress on the electorate that came with an adjournment of the poll.
Again, it said the method of recruitment, training and general orientation of the staff, be they temporary or permanent, engaged in performing critical core functions on election day had to be revised.
Those persons engaged as agents to observe the elections at the polling stations should not only be loyal and dedicated party persons, but persons who are competent enough to understand the implications of the recordings on the pink sheets and the sequential nature of the said recordings.
In its statement, the EC said it recognised that political parties were its principal stakeholders.
"The commission will, therefore, appreciate that each registered political party indicates what it considers to be the needed reforms in the country's electoral system," it said.
It urged the political parties to make those recommendations to the commission by the end of November, 2013.