Pay our clothing allowance or we strike - JUSSAG tells gov't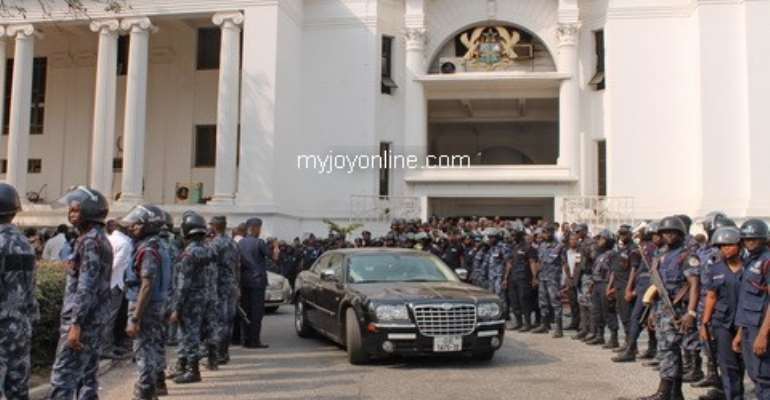 The Judicial Service Staff Association (JUSSAG) has given government up to close of Monday to pay their clothing allowance or expect them to embark on their planned strike.
The association served notice to begin a nationwide strike on Tuesday, two days before the Supreme Court delivers its judgement on the 2012 election petition. This is to protest the delays in payment of allowance arrears.
Even though government has released some monies for the payment of maintenance, fuel, overtime and transfer allowances, leaders of the association say monies for clothing allowances have still not been paid.
The President of the association, Francis Brakwa told Joy News unless that is settled, they will not call off the strike - a situation which will disrupt the sitting of the Supreme Court on the August 29 judgement day.
Mr Brakwa said: "They [government] have paid those allowances remaining the clothing [allowance] which is in arrears since last year. That one that they haven't paid yet affects all the staff of the [Judicial] Service.
"So until that one is paid we cannot say we have suspended the intended action..."