Advans Ghana marks anniversary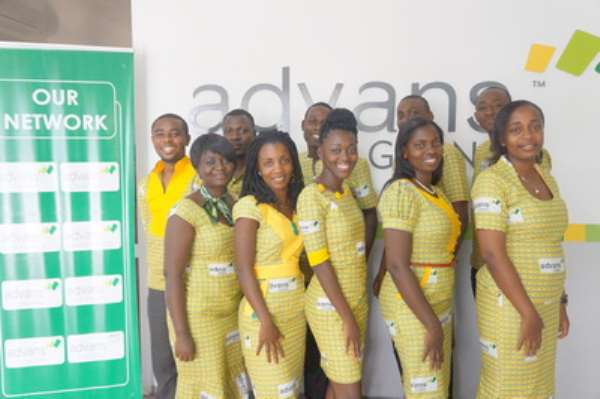 Advans Ghana Savings and Loans, a non-bank financial Institution with primary focus on Micro, Small and Medium Enterprises (SMEs) in Ghana, has launched its 5th anniversary with a pledge to offer improved services to SMEs.
The company has for the past five years paved the way for individuals and institutions which have limited or no access to formal banking services to have prompt access to personalised banking services.
At the launch at the institution head office in Accra, the Deputy Chief Executive Officer, Mr Francis Owiredu, expressed gratitude to all staff, especially the pioneers of the institution, reiterating the need for all staff to take additional responsibilities.
He said Advans Ghana had successfully moved from an institution that was mostly focused on micro entrepreneurs to that which supported the growth of SME businesses thus emphasising its contribution to the country's economic growth.
The Chief Operations Officer of Advans Ghana, Mrs Barbara Odei, said the company had for the past five years served over 47,000 active loan and deposit clients.
'We currently have almost 380 young and experienced workforce who together as a team has brought us this far,' she added.
She was also grateful to staff for the positive performance the institution was currently experiencing.  
Activities earmarked for the celebration include free health screening at some major markets and clean-up exercises, client appreciation week, customer service week, free financial education for the public as well as staff appreciation.
Daily Graphic/Ghana