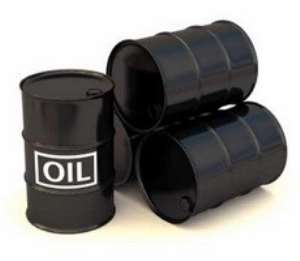 Government has announced a 79 percent share in revenue from the South deep water Tano block currently under exploration.
This is an agreement Cabinet reached yesterday, a deputy Minister of Information Felix Kwakye Ofosu has confirmed.
The South Deep water Tano block has been a subject of negotiation among government of Ghana, AGM Petroleum Ghana limited and GNPC exploration and Production Company limited.
According to government, these companies involved in this joint venture have demonstrated capacity to carry out exploration and production in the event that we make discoveries of oil.
Discoveries have been made there by Tullow Oil Company and two other oil companies.
Deputy Information Minister Felix Kwakye Ofosu says unlike in previous transactions, government is happy with the deal reached.
He said it is the hope of government that this would pave the way for other favorable terms to be entered into in the future.