NDC Chairman's Bodyguard Granted Bail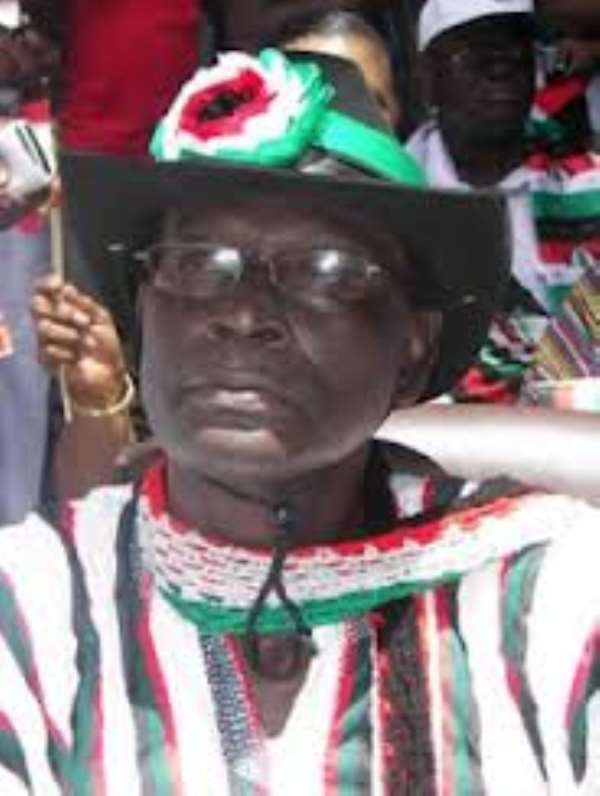 INFORMATION AVAILABLE to The Chronicle indicates that the bodyguard of the Ashanti Regional Chairman of the ruling National Democratic Congress (NDC), who was arrested for alleged involvement in a robbery operation at Fumesua last week Tuesday, has been granted bail amidst controversy over his real complicity in the said operation.
Abdulai Fuseini, aka Mijinma, was said to have been granted bail last Saturday after persistent pressure from the regional chairman of the NDC, Mr. Yaw Obimpeh, who continued to insist on the innocence of the suspect.
It is not clear what led to the release of Abdulai Fuseini, but information available to the paper indicates that the suspect was not identified by victims and some staff of the Juaben Rural Bank during an identification parade held by the police last week to fish out suspects involved in the robbery.
The NDC chairman took on the police in Kumasi after the suspect, who was said to have been part of a gang of five who embarked on a robbery operation last week Tuesday at the Fumesua branch of the Juaben Rural Bank, had been arrested.
The actual involvement of Abdulai Fuseini, who has been described as a confidant and personal bodyguard of the NDC Ashanti Regional, continues to remain a mystery as there are conflicting reports concerning the incident.
A local Chief reportedly told the police he was the one who called the suspect to come to their rescue after news of the incident broke out, but there are other reports that the suspect was in possession of an unlicensed pistol when he was accosted by the police. The police had earlier insisted Mijnma was a notorious criminal who had been on their wanted list.