Autism Centre gets support from the McKorleys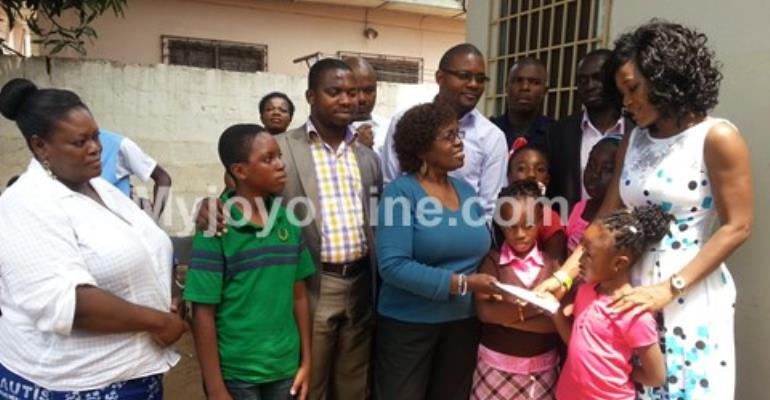 Mrs Abigail McKorley, wife of Daniel McKorley, Chief Executive Officer of McDan Shipping, has donated several items worth GHc3,000 to the Autism Awareness, Care and Training centre in Accra.
The presentation on Tuesday was part of activities to mark Mrs Abigail McKorley and her husband's birthdays which fell on June 11 and June 16 respectively.
The items included, a desktop computer, fruit juices, toiletries, hot meals and cash donation of GHc1,000.
The donation, Mrs McKorley explained, in an interview with Myjoyonline.com, was inspired by a television programme that highlighted the plight of children with Autism.
She revealed that she and her husband had planned to organize a birthday party but felt donating the money to address some of the challenges of children at the centre would be better.
"What I saw on TV really touched my heart and I really felt sorry for them. I realized that they need help," Mrs McKorley said.
Founder of the Autism Awareness, Care and Training centre, Mrs Serwaa Quaynor speaking in an interview with Myjoyonline.com expressed gratitude to Mrs McKorley for the donation.
Mrs Quaynor, who has ran the centre for the past 15 years, said her outfit largely depends on benevolence to survive.
The centre currently caters for 32 children and the founder believes that they could do more if they get the needed support.