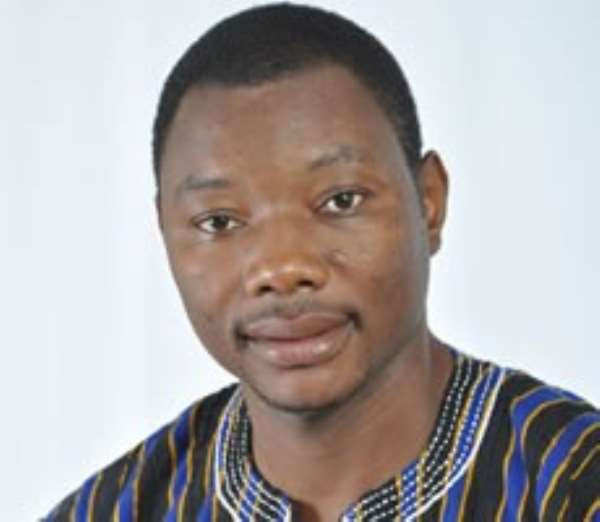 Bernard Mornah
General Secretary of the People's National Convention, Mr. Bernard Mornah says the security agencies must arrest the national Chairman of the governing National Democratic Congress, Dr. Kwabena Adjei for making a definite claim that the main opposition New Patriotic Party is behind the recent Makola Number 2 Market.
"If the national Chairman is definite in his pronouncement that this is done by the NPP, he should be picked up", Mr. Mornah told Radio XYZ's News Analysis Programme 'The Analyst' on Saturday June 8, 2013.
Mr. Mornah said Dr. Kwabena Adjei should be questioned about the source of his information to help the security services and investigators get to the bottom of the rising spate of fires at major markets in Accra.
Dr. Adjei reportedly alleged on Thursday on a TV programme in Accra that the NPP cannot absolve itself from the blame, but he failed to mention specific names.
The PNC's General Secretary wondered why Dr. Adjei is still walking free despite making such a serious claim.
"In other jurisdictions you will not wait. [Is it] because he is the national chairman of a political party? He is giving you leading information that could lead to the arrest of the dangers that our nation is facing. What are we waiting for? Politics again?" Mr. Mornah wondered.
"I'm worried that all the time we make these pronouncements and walk away, because it's easy these days to just get up [and talk], everybody talks", Mr. Mornah bemoaned.
He said: "I'm disturbed because most of us are decent. We want to have politics; we want to do politics; we want to do it decently; we want to talk about the issues and not engage in personal attacks".
"It's possible the national Chairman has some information. Will the security agencies go pick him up so that he can help with their investigations? That will be nice; It will show some level of professionalism of our security agencies; if it is not,…it sends a strong signal that you just don't sit [in] your bedroom and come and make any reckless statement".