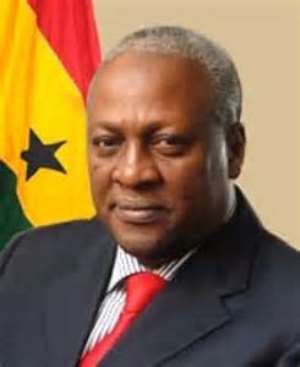 The Coalition on the Right To Information (RTI) has called on President John Dramani Mahama to ensure that the Bill is finally laid before Parliament.
The coalition, in a letter dated May 28, 2013, called on the President to ensure that 'the RTI Bill is presented to the honourable House for consideration.'
A statement copied to the Ghana News Agency on Monday, and signed by Ms Esther Ahulu, RTI Project Officer, said.
The statement urged President Mahama to honour his campaign promise of signing the RTI Bill immediately it was presented to the Executive for onward presentation to Parliament for consideration.
It said the Ghana RTI Bill had been going back and forth between respective governments over the past 10 years, till it was placed before Parliament on February 5, 2010, but was later referred to the Parliamentary joint committees on Communication and Constitutional, Legal and Parliamentary Affairs for examination.
The statement said the Bill was currently with Cabinet, in accordance with the Standing Orders of the Parliament, which specifies that all bills pending before the last Parliament be reverted to Cabinet.
It said the Coalition was also proposing that before the Executive returns the Bill to Parliament it must be reviewed, taking into consideration the amendments made and accepted by the Parliamentary Joint Committees of the last Parliament.
The Coalition on the RTI is a network of Civil Society Organisations working for the passage of a democratic RTI law that empowers the people's right to information, and enhances governmental accountability to citizens. - GNA