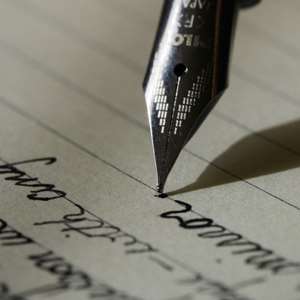 In the past, most of the U.S. Business community regarded Black Africa as the exclusive domain of the former European colonial masters. With the unprecedented economic and political changes that have taken place in the last decade, American investors have come to realize the vast potential of Africa as a place to invest. From Ethiopia's and Mozambique's impressive growth rate, to Rwanda's spectacular economic reforms, Africa is seeing a dramatic economic and political transformation. This trend is spurred by the emergence of better democratic governance, creating more trades than aids, improved business policies, a liberalized market oriented economy and improved infrastructure.
Today African economies are growing faster than any other part of the world. Of the ten fastest growing economies in the world, seven (7) are in Africa-Ethiopia, Tanzania, Mozambique, Ghana, Republic of the Congo, Zambia and Nigeria. International finance agencies predict that by 2018, Nigeria will be the biggest economy in Africa, instead of South Africa. By 2025, the Nigerian economy will hit the hit the one trillion dollar mark. Over the past 6 years, Rwanda has been rated as the second most reformed economy in the world after Georgia. Direct foreign investment in Africa for the year 2011/2012 totaled about $50 billion.
What do you need to know before embarking on a business venture to Africa?One of the first mistake people do is to see Africa as one entity, instead of about 53 different entities with different languages and culture. Most of these African countries, adopted the language and business culture of their former colonial masters. The Francophone countries like Ivory Coast, Gabon, Burkina Faso, Senegal, Mali have a different business culture from the Anglophone countries like Nigeria, Gambia, Ghana, Sierra Leone, Kenya, Uganda, Zambia, etc. On the other hand, the Lusophone countries like Angola, Mozambique, Guinea Bissau, and Cape Verde have a different business culture, while Equatorial Guinea has a Hispanic business culture. In addition to these, one has to understand and deal with the local languages and culture.
With all these complications and obstacles in mind, how does one navigate the African business terrain successfully?. First, you have to have an agent or adviser who understands the cultural nuances of the continent and has political connections.
Secondly, you have to show patience and take a long term view. Don't be in a hurry to sign a contract, because Africans generally take their time. Third, keep quite, listen and observe before offering an opinion. Fourth, don't complain publicly about anything-no water, electricity, bad roads, corruption, etc. Instead, confide in your close African Friend. Fifth, avoid conversations about politics and religion. Politics can get you detained or declared persona non grata, while religion will get you more unwanted enemies. Sixth, Keep the racial issue in the back burner. Race should not be an issue in interactions with Africans who tend to be color blind. Africans do not see the White man as "oppressor", but instead as an outsider. Seventh, avoid using your left hand to eat or shake hands. Africans regard it as an insult to eat with your left hand or shake hands. The left hand is regarded as the "devil's hand". Eight, never call anybody by their first name, unless specifically authorized. Always use Mr, Monsieur, Senor, Dr., Chief or whatever their honorific title is. Nine, the key to doing business and developing professional relationships in Africa is socializing. Socialize with the local people, because socialization builds the personal trust that is a prerequisite to doing business in Africa. Ten, confirm the bona fides of a potential business partner, in order to avoid been duped. Eleven, beware of the Foreign Corrupt Practices Act of 1977 which bars Americans doing business overseas from giving or receiving bribes.
What kind of business opportunities are available for investors and exporters?. Although about 70% of U.S. Business with Africa is in crude oil from Angola, Nigeria, Gabon, Republic of the Congo and Equatorial Guinea, manufactured items head the list of exports to Africa. These include drilling equipments, motor vehicle parts, computers, telecommunication products, construction machinery, aircraft and parts, household goods and agricultural machinery. Investors can invest in agriculture, tourism, mining of solid minerals, infrastructure, household goods, telecommunications, health care and education.
Which are the easiest countries to do business in and which are the best to invest in. The World Bank and IFC Doing Business 2012, lists 10 countries as the easiest to do business in. In descending order, these are 1. Mauritius, 2. South Africa 3. Rwanda 4. Botswana 5. Ghana 6. The Seychelles 7. Namibia 8. Zambia 9. Uganda
10. Kenya. The World Bank used eleven criteria in choosing these countries. These are getting electricity, registering property, protecting investors, paying taxes, enforcing contracts, resolving insolvency, dealing with construction permits, starting a business and employing workers. However, being one of the easiest countries to do business, does not mean one of the best to invest in. The ten (10) best countries in Africa to invest in are South Africa, Nigeria, Angola, Mozambique, Ethiopia, Tanzania, Ghana, Botswana, Mauritius, and Kenya. These countries have a stabilized democratic political climate, liberalized free market, potential market( large populations), huge domestic raw material base, abundant and inexpensive labor force. Nigeria leads the continent with the number of newly registered companies yearly, with 70,000. South Africa comes second with 30,000 and Kenya comes third with 22, 000.The worst countries to do business in Africa, include Chad, Central African Republic, Democratic Republic of the Congo, Sudan, Liberia, Burkina Faso. It is significant that there are no Francophone countries on the list of the best places to do business or invest.
African Caribbean Institute of Nashville and allied organizations has been in the forefront of pushing for investments and exports to Africa and the Caribbean, by holding regular business seminars, workshops and lectures. Its program of partnering African and Caribbean businesses with those in the United States and Canada has become a model. It also provides technical assistance to small business wanting to do business in Africa.
*Dr. Leonard Madu is President of African Caribbean Institute and Chamber of Commerce. He is also a Fox TV analyst and writes from Nashville, Tennessee.