S. Sudan army orders pullback from Sudan border zones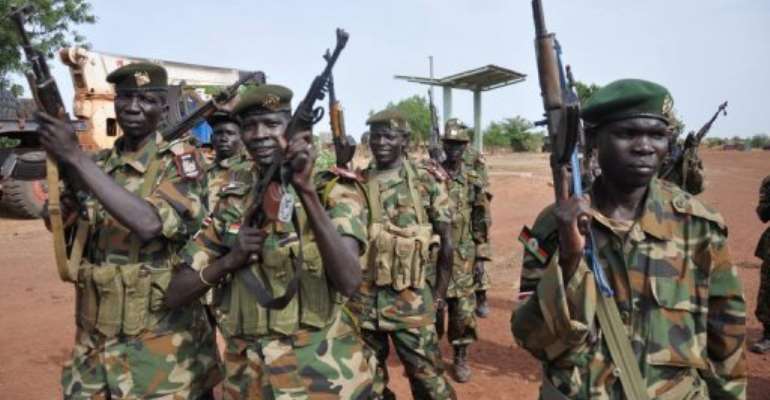 JUBA, South Sudan (AFP) - South Sudan's army ordered Monday a troop pullout from contested border areas with arch-rival Sudan, days after the latest deal with Khartoum aimed to resolve a bitter row over their frontiers.
South Sudan army spokesman Philip Aguer, said troops would take around two weeks to withdraw southwards from a series of flashpoint border areas.
Troops must "start moving to the designated areas, 10 kilometres (six miles) away from the buffer zone," Aguer told reporters, reading a letter with orders from the army chief of staff.
The two sides, which fought along their undemarcated border last March and April, have failed to demilitarise the frontier despite months of African Union mediation and two presidential summits since early January.
On Friday, military officials from both sides agreed the latest in a string of timetables to create a demilitarised border buffer zone to separate rival troops in the tense region, which cuts through oil rich areas.
South Sudan won independence in July 2011 after a referendum set up under a 2005 peace agreement that ended more than two decades of bloody civil war.