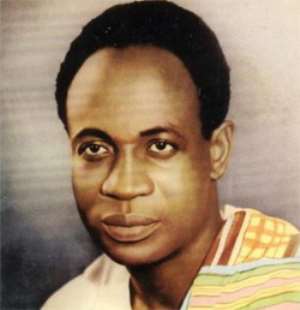 It has been 56 years since our attainment of independence, a bumpy road full of potholes and obstacles.
Our chequered post-independence history spawns important queries by those who have followed the socio-economic developments in the country so far.
Questions  about what exactly informed the sorry state of our affairs, even as an independent country, continue to be relevant today as they were yesterday, an unenviable reflection about how badly we have performed under indigenous leadership.
We are incessantly suffering the fallouts of bad political leadership, a negativity which has sent the confidence ratings in politicians plummeting to an all-time low.
We are still many years away from the politico-economic maturity that can see us stand on our feet without leaning on so-called development partners who still wonder why bad governance is still etched on our scoreboard. A few days before yesterday's budget presentation saw our Finance Minister racing to China for concessions whose details are shrouded in wraps.
Questions about what has been achieved in terms of development of physical infrastructure and individual human progress continue to taunt us as we grope in the darkness of bad governance.
Health-care delivery, access to education, and employment for the youth still remain out of the reach of most Ghanaians. Needless maternal fatalities and power outages are still daunting realities of our time, so many years after independence.
The fanfare which characterises independence anniversary celebrations such as today's are meaningless, unless they are supported with sincere and genuine showcasing of physical and human developments hinged on good governance.
The late Dr Kwame Nkrumah should be squirming in his grave when he discovers the predicaments his living compatriots are enduring. This is not the Ghana he and others envisaged when they dared the odds in their independence struggles.
When the Union Jack was lowered for the newly independent Ghana, the expectations were very high, with those who supported the struggle doubtlessly spotting a bright light at the end of the tunnel.
Considering what our contemporary countries such as Malaysia, in particular, have achieved so far after attaining independence almost simultaneously as we did, the marked chasm cannot be ignored.
Our economy is still struggling, depending largely on donor support to see it through another year. Propaganda continues to be employed in very serious matters of state by politicians at the throttle of state machinery, much to the detriment of our forward march.
Given the many ambitious projects which he initiated in the newly independent country, Dr Kwame Nkrumah, were he to be resurrected, would have nodded his head in disappointment over how his beloved Ghana had suffered decades of deprivations and state thievery.
Over five decades since the attainment of self-government with corruption, bad governance and a glaring inability to organise free and fair elections, among other challenges as national features, reflection on how to change course should be our task and not obscene merriment and useless flowery speeches from festooned rostrums.