Ghana Elections Were Free And Fair—ECOWAS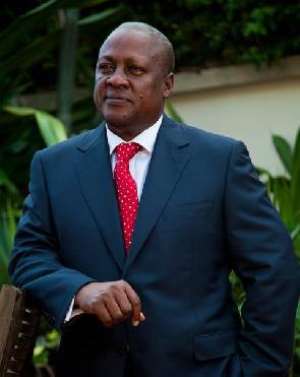 In spite of the decision by the opposition New Patriotic Party (NPP) to contest the December 7th presidential elections at the supreme court, the Economic Community of West African States (ECOWAS) Commission insist the election which saw Mr. John Dramani Mahama elected as president was transparent and a true reflection of the will of the Ghanaian people.
Taking his turn to address the two day forty second ordinary session of the authority of heads of state and government in the home of the founding father and political capital of Cote d'Voire, Yamoussoukrou the president of the ECOWAS Commission H.E Kadre desire Ouedraogo said he was in Ghana during the elections and observed a free and transparent elections.
He said despite the unfortunate and unexpected demise of president Mills Ghana was able to maintain the stability and balance inherent in the reigning of its institutions.
"Ghana once again confirmed through the December 7th 2012 elections the degree of maturity and entrenchment of it's democratic culture. Along side the the ECOWAS election observers mission deployed in that country and my personal presence in that country witnessed a climate a climate of peace and the conditions of transparency within which the elections were conducted." H.E Ouedraogo stated.
He paid a glowing tribute to late president of Ghana Professor John Evans Atta Mills for not only exerting his energy at the service of the socio economic development of his country, but also demonstrated his commitment to deepening the regional integration process and promoting the principles of democracy and good governance.
"Due to the maturity shown by the good people of Ghana that I congratulate the president of Ghana H.E John Dramani Mahama for his election to the highest office of his country."
"On behalf of all ECOWAS institutions I will like to assure you (President Mahama) of our commitment and determination to pursue with your country and under your leadership the efforts towards the stabilization of the sub-region and the deepening of our economic integration process," Ouedraogo said. He also took turns to praise other African states for the peaceful manner with which elections were organised. President Mahama ahead of the summit pledged his country's commitment towards complementing and augmenting the strides by ECOWAS in realizing peace, development and security within the sub region and beyond.
He also pledged to work with ECOWAS in his quest to securing lasting peace in Mali and Guinea-Bisau.