Accra Ring Road Central Rotary launch Eye care project in Koforidua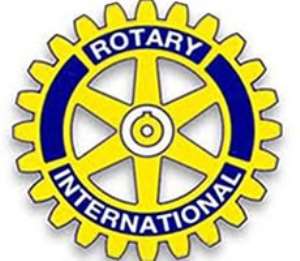 The Accra Ring Road Central (RCC) together with Koforidua New Juaben branch of Rotary Club in partnership with Sight for Africa Clinic is organizing a free eye care medical outreach for residents of Koforidua and surrounding communities.
The Eyecare project dubbed Eye Camp will begin from 23rd February to 2nd March 2013.
The exercise will involve eye screening, treatment and surgeries (Cataract and Glaucoma) to be performed by a medical team from India and Ghana at the Sight for Africa Clinic in Koforidua.
Speaking at the launch, President of the Accra Ring Road Central Rotary club, Phyllis Mawuse Nyahe said the aim of the eye care project is to screen about four thousand (4,000) people within the Koforidua metropolis for eye problems and perform about one hundred and fifty (150) minor surgeries for those that may require them.
She indicated that the project is an annual medical care event initiated by the Rotary club of Accra Ring Road Central about six (6) years ago as part of its volunteerism program in the area of healthcare.
"The vitality of any community depends on the health of the people and Rotary believes this project will contribute to health care delivery to the target communities" she added.
Phyllis Mawuse Nyahe observed that Rotary International is the world's first service club organization with more than 1.2 million members who volunteer their time and talent to further the Rotary motto, Service above Self.
"We are dedicated to providing community service to the underprivileged in the society".
On his part, Samuel Okai-Adjei President thanked his colleagues from RRC for choosing Koforidua as the venue of their annual eye care project.
He urged residents of Koforidua Metropolis including children to visit the Sight for Africa Clinic between February 17th and 23rd, 2013 from 9:00am - 5:00pm each day.
The Executive Director of Sight for Africa, Dr. David Appiah promised the clinic will do its work diligently to achieve the needed results.
Sounding pessimistic about getting the number needed for the surgery, he advocated for publicity to attract people to the centre.
Dr. David Appiah thanked Rotary for the kind gesture and urged other corporate bodies to emulate their example.