Aowin MP Wants Fuel Subsidy Back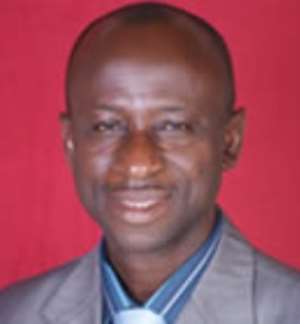 The National Democratic Congress (NDC) Member of Parliament (MP) for Aowin, Hon. Mathias Kwame Ntow has called on the government to restore fuel subsidy to avoid hardships being imposed on Ghanaians under the Mahama led government.
Hon. Ntow noted that poor farmers and petty traders would suffer more, as a result of the subsidy removal and that drivers are rather going to gain. MPs, he argued, could afford higher fuel prices, but 'certainly not an ordinary farmer'.
He made the above statement on the floor of the House when the Chairman of the Appointment Committee, Hon. Barton Odro presented the report of nine ministers nominees who had appeared before the committee for vetting.
In presenting the report to the August House for debate and subsequent approval, Hon. Barton Odro disclosed that, one of the nominees, Minister at the Presidency in charge of Finance and Allied Institution, Hon. Fifi Kwetey had kicked against fuel subsidy.
Hon. Kwetey had stated that government enforcement of fuel subsidies over the years had succeeded in making the prices of fuel cheaper before the public and sees no reason why government should continue subsidizing the product.
Contributing to the debate, the MP for Asawase, Hon. Muntaka Mubarak disagreed with Hon. Mathias Kwame Ntow's argument and emphasized that the money to be used as subsidy for fuel could be channeled to other areas to the benefit of Ghanaians.
'Mr. Speaker, we are talking about 130 million cedis as fuel subsidies, which if directed to the Health sector will ensure that Ghanaians are not sacked from hospital when they go with NHIS cards, just because government has not paid'.
Other areas he said the 130 million could be directed towards include roads, schools under trees, just to mention a few, adding 'there are so many things that we can do with 130 million than subsidize fuel when many of us can afford it.
We should not politicize everything, especially, when we move to the other side of the House, we should come out clear, take politics out and know where we want to take this country to', he emphasized.