Group calls for appointment of Gushegu DCE as Minister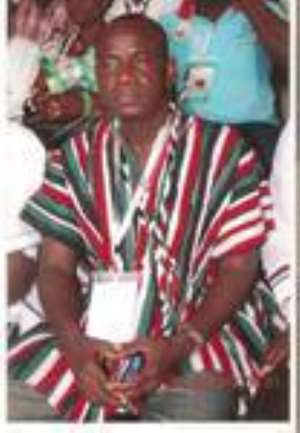 Alhaji Mohammed Abdul-Rashid
Tamale, Feb. 11, GNA -The Northern Regional Branch of John and John Movement, is lobbying for Alhaji Alhassan Fuseini, Gushegu District Chief Executive to be appointed as Deputy Regional Minister. 
Alhaji Mohammed Abdul-Rashid, Chairman of the Regional grassroots campaign team of the ruling National Democratic Congress appealed to President John Dramani Mahama to appoint Alhaji Fuseini for the position.
Speaking at a press a conference in Tamale, Alhaji Abdul-Rashid said the choice of Alhaji Fuseini as Deputy Regional Minister was base on the assessment and survey carried on him by the group.
He said the movement had visited all the constituencies in the Region to seek the people's opinion on various national issues.
'In all the places we conducted the survey, the Gushegu DCE came out first,' Alhaji Abdul -Rashid said.
GNA