Even animals have rights why not gays - Joseph Yamin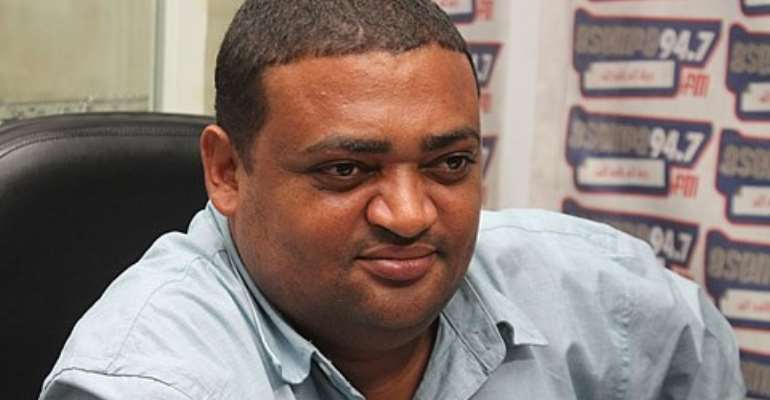 The Ashanti Regional Secretary of the ruling National Democratic Congress, (NDC) Joseph Yamin says even if homosexuality is a crime, there is no justification to deny homosexuals their human rights.
According to him, denying people their human rights on the basis of sexual orientation is unjust and immoral.
Joseph Yamin was commenting on the approval of Minister-designate of Gender, Children and Social Protection, Nana Oye Lithur on Asempa FM's Ekosii Sen programme Friday.
Oye Lithur has been approved as Minister by the Appointments Committee of Parliament Friday despite the public criticisms against her nomination.
Those who were opposed to her [Oye Lithur] nomination because of her liberal views about gays and lesbians have expressed disappointment about her approval.
But Joseph Yamin on Ekosii Sen was elated at the approval of Oye Lithur as Minister to serve in the Mahama-led administration.
He said Oye's liberal stance about homosexuality could not be a basis for her rejection by the vetting committee.
Joseph Yamin commended the majority in Parliament for looking beyond her views and granting her an opportunity to serve the country.
He was certain that Oye Lithur's view about homosexuality has been misconstrued for political expediency.
"People have not been fair to the woman; she said she will protect the right of gays and lesbians and not promote it. There is a clear difference between protect and promote".
The NDC man tasked the critics to consider Oye Lithur's profession as a human right lawyer before demoralizing her.
The NDC Ashanti Regional Secretary maintained that homosexuals should not be marginalized by the majority who believes their sexual orientation is alien to the Ghanaians culture.
"Even animals have rights how much more gays; they deserve some dignity and respect" he added.
He noted that even armed robbers have the right to a defense counsel how much more people with different sexual orientation.
Stressing that he does not support homosexuality, Yamin thinks they [gays and lesbians] must be treated like normal human beings.
Joseph Yamin assured Ghanaians that Nana Oye Lithur will not promote homosexuality in the NDC administration.