AMA to prosecute noise making churches and bar operators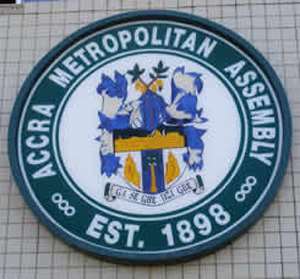 AMA Logo
Accra, Feb. 1, GNA - The Public Health Directorate of Accra Metropolitan Assembly (AMA) has put in place stringent measures to monitor the operations of churches and bar operators causing noise nuisance in the night.
Dr Simpson Anim Boateng, Director of Public Health said personnel of the 10 Sub-metro Public Health Taskforce have been ordered to monitor noise levels with sound metres (dosimeter) at all churches and bars in the Metropolis and summon those making excessive noise before court.
Dr Boateng who made this known to the Ghana News Agency in an interview on Thursday, said a special taskforce led by the Principal Environmental Health Officer, Mr Samuel Tete has  been directed to go round some areas in Accra, such as Banana Inn, Laterbiokorshie, Achimota, Darkuman and other places to monitor noise levels.
'It is sad and too common these days to see churches, restaurants, drinking bar operators and even owners of generators committing nuisances at public places and residential areas without thinking of the effects it would have on residents, environment and the economy,' he said.
Dr Boateng said it is the responsibility of the public to ensure: 'We don't disturb our next door neighbour and minimise all noises, hence the need for everyone to take measures not to disturb anyone near you.'
He said the ongoing exercise would be pursued with renewed vigour.
Dr Boateng said the AMA recognised the role hoteliers, restaurants, churches and drinking bar operators play in the society, adding that it is however not a license to disturb people.
He said he had directed that the laws against the rearing of animals within the metropolis be strictly enforced to ensure sanity in Accra.
GNA