Timbuktu erupts in joy as French-led troops enter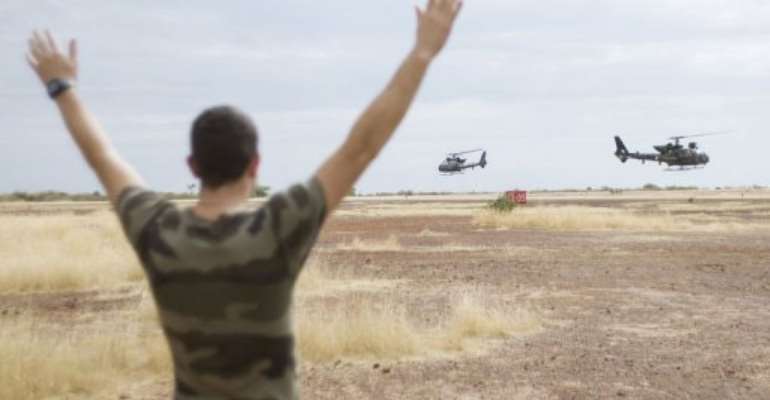 TIMBUKTU, Mali (AFP) - Hundreds of people gave French-led troops a hero's welcome on Monday as they entered the historic city of Timbuktu, occupied for 10 months by Islamists who imposed a harsh form of sharia.
Greeting the soldiers with screams of "Mali, Mali, Mali", they waved the French and Malian flags.
One resident told AFP of months of "suffering" as well as of "floggings" inflicted by the Islamists.
Once a cosmopolitan city and the centre of Islamic learning for centuries, Timbuktu became a dusty outpost for the extremists, who forced women to wear veils, whipped and stoned those who violated their version of strict Islamic law, and destroyed ancient Muslim shrines they considered "idolatrous".
The marks of their occupation were still visible. Written slogans across the city said: "Timbuktu was built on Islam and Islamic law will prevail here."
Residents said the occupiers had left several days ago. A French military source said there were fears they could have dotted the city with mines, adding that they were in the process of "securing" it.