CAL Bank commits to consolidate market performance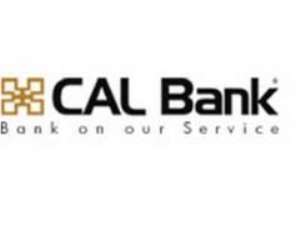 Executive Director of CAL Bank, Philip Owiredu has described the company's 2012 performance as 'sterling' and is confident of a positive outlook for 2013.
Figures available from the Ghana Stock Exchange indicate CAL's financial performance has been one of the best in terms of profitability, growth and position within the banking sector.
As at the end of 2012, CAL's shares were among the most sought after in the market.
The Ghanaian indigenous bank also managed to exceed the Bank of Ghana's recapitalization requirements, by increasing its capital to Gh₵100million.
Mr. Owiredu tells Luv Biz Report the dynamism within CAL bank, its service provision and value in shares has endeared the company to shareholders.
"Since the inception of the bank, we've paid dividend every single year and this year, we've even seen an appreciation in terms of the share price and in 2013 we expect that with the performance that we've had in 2012, this performance is going to continue, so there is just the upside for CAL Bank for anyone who'll want to invest in it", he said.
Mr. Owiredu spoke to Luv Biz Report at a clients' appreciation event in Kumasi.
"Our business will grow if we have our clients, so if they've been with us throughout the year, it is just good that we show our appreciation in terms of the business they've given us throughout the year", he said.
Story by Kofi Adu Domfeh