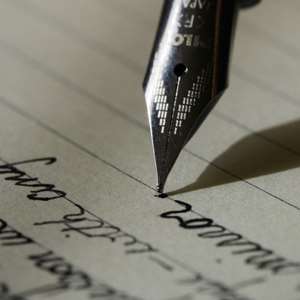 The World Bank has created a new fund, which it claims is to assist African countries like Nigeria, Cameroon and Equatorial Guinea with legal advice on how to negotiate better contracts with private investors in the oil and gas industry. This World Bank fund was created at the 40th anniversary reunion of the Zone Franc Monetary Union in Paris in early October 2012 which was attended by more than 20 African state Ministers of Finance. The World Bank is optimistic that this fund would help African states guard against risks in signing oil concessions with private investors, and would also offer technical assistance to curb social risks.
Africa possesses 15 per cent of the world's oil reserves, about 80 per cent of the platinum group of metals and 40 per cent of gold. With such great wealth, the World Bank is of the view that there is need for African states to adequately benefit from their natural resources.
According to the World Bank's Doing Business Report of 2012, oil production has steadily grown in Africa and is expected to continue to increase at an average rate of six per cent per year in the near future.
Makhtar Diop, World Bank Vice President for Africa is of the view that the new fund would work hand in glove with the African Development Bank and other development partners in other to achieve good results. The World Bank executive added that, this fund would welcome support from other donor institutions and countries, so as to make it responsive to the concerns of oil and gas producing states in Africa.
'It is clear that Africa sits on top of extraordinary wealth and that these natural resources could be transformational for the continent,' Makhtar Diop concurred. 'Being able to negotiate the best-possible deals is essential for African countries to convert more of their natural resources wealth into inclusive and sustainable growth,' added the World Bank top Executive.
The World Bank acknowledges that utilising resource rent for development can be a serious challenge for African states. Oil concessions are very complex and African governments that negotiate such concessions may be less well-informed about geological endowments and technical details. This places oil, gas or mining companies at an advantage over African states especially as they can afford technical staff as well as highly-paid and skilled lawyers. Therefore when African governments lack sufficient capacity to manage the negotiations process, they are bound to be disfavoured when it comes to gaining from resource rent.
The World Bank is therefore of the view that the Trust Fund would be demand-driven but in the preliminary pilot phase, priority would be accorded to African states with important discoveries of oil, gas or mineral reserves, which are in the process of negotiating and concluding oil concessions. Countries with the weakest capacity like Cameroon are to benefit most from this fund.
In as much as this may be considered as a promising attempt to ensure that African states like Cameroon, Nigeria and Equatorial Guinea benefit from their resource rent especially form oil and gas, there still remains a shadow of doubt over this Trust Fund. A lot of noise has been made in the past about ensuring that Africans benefit from their natural resources to no avail. There is no guarantee that this new World Bank Fund would make a difference.
What African states need to do is to engage these private investors to include concise developmental programmes in these oil concessions, which would help develop infrastructure and employ African youth. Looking at the concessions signed between private investors and African states, there are no detailed legal provisions on how local populace should benefit from the oil deals. African governments continue to keep revenue obtained from the oil and gas industry, a secret. This should not be so. African states really do not need a World Bank fund to benefit from their own natural resources. The bone of contention lies in African states which have vehemently refused to make their local populace benefit from these oil concessions. The tendency is that once the bank accounts of state negotiators and administrators of oil rich states in Africa have been credited with a few million dollars, they do not care about the masses who continue to suffer and languish in poverty. Instead of creating a fund, the World Bank should compel African states to be transparent with the use of money obtained from the oil and gas industry.
Chofor Che is an associate of AfricanLiberty.org and an integral part of the Voice of Liberty initiative. He is also a Doctoral Law candidate at the Community Law Centre, University of the Western Cape and blogs at http://choforche.wordpress.com/ .