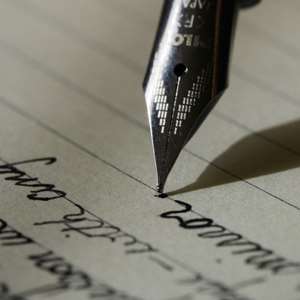 The annual gathering of the World Bank and the International Monetary Fund (IMF) took place in early October 2012, in the Japanese capital Tokyo. This gathering was aimed at seeking ways on improving the world's economy. During this gathering, there was a serious protest against what has become known as the 'land grabs quagmire', which has resulted in Africa loosing most of its land to foreign private investors, at little or no cost. Protesters called on the World Bank to bring to a halt, unfavourable land concessions signed between private investors and African states.
A lot of African states including Cameroon have suffered from this 'land grabs' quagmire. For instance, environment groups recently accused a New York-based agricultural company, Herakles Farms, of going forward with plans for a 73,000-hectare palm-oil plantation and refinery in the southwest region of Cameroon despite a lack of government authorisation, two court injunctions, and in the face of significant community opposition.
Greenpeace and the Oakland Institute, two environment watchdogs based in the United States of America (USA), released a report suggesting that the project, situated in what is described as a biodiversity hotspot between four major conservation zones, could negatively impact up to 45,000 people in Cameroon. In addition to protests from Greenpeace, Oakland Institute, and recently by some Japanese activists during the annual gathering of the World Bank and the IMF, for the World Bank to momentarily freeze its agricultural investments in land to stop what it called 'land grabs', this cry has also been echoed by Oxfam.
'As food prices rise, investors are buying up huge tracts of land. In the last 10 years, land in developing countries six times the size of Japan has been sold,' an Oxfam report confirmed. According to Oxfam, 'too often, these deals are 'land grabs' in which poor people are evicted without consultation or compensation.'
Hannah Stoddart, Oxfam's land campaign director, insisted that measures of redress need to be taken especially by the World Bank to stop this precarious situation. 'In 2008, when there was the last big increase in food prices, investments in land and land deals went up significantly by about 200 per cent,' added the Oxfam top executive. With an ever increasing rise in food prices and the serious rush for land especially in Africa, there is no doubt that land remains a very lucrative investment. Hannah Stoddart said she wanted the World to 'put pressure on the World Bank to play a critical role as a global leader and to stop land grabs'.
A World Bank executive criticised Oxfam's position and added that the World Bank invested more than $5 billion in agriculture in middle-income and developing countries in the last financial year. According to World Bank, those funds assisted smallholders in irrigation schemes and local communities to have access to land rights.
In as much as I am an advocate for economic development, there has to be some equity on the way these land concessions are negotiated in Africa. Most of the land in Africa is given away without appropriate bargaining negotiations. The local populace are not involved in negotiating agreements. I firmly believe there should be transparency in such negotiations, which is lacking. More locals need to be employed to work with such initiatives. Most of all, environmental protection should be paramount, because the ozone layer is fast depleting as a result of some of these 'land grabs' projects. The World Bank should come out of the 'double standard closet' and make a firm statement, castigating state practice that favours inequity in the global 'land grabs' quagmire. There is no point for this financial institution to claim to have Africans at heart while it is a major instigator in the 'land grabs' quagmire.
Chofor Che is an associate of AfricanLiberty.org and an integral part of the Voice of Liberty initiative. He is also a Doctoral Law candidate at the Community Law Centre, University of the Western Cape and blogs at http://choforche.wordpress.com/ .