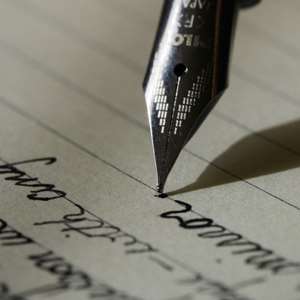 Culture is a very popular subject in Ghana today. Unfortunately this subject has time and time again been trivialised. Some reduce the understanding of culture to fetishism and other archaic and anachronistic acts good perhaps only for the museum. Others consider culture to be just drumming and dancing. Some Anthropologists have however given a deeper explanation of culture as those forms of behaviour, practices and thoughts that are nurtured, held, cherished and maintained as desirable and having importance and relevance for our lives.
Culture is said to be the oil that keeps society running. Tradition and knowledge have also been described in certain quarters as the main pillars of development and sustenance of communities and that no society can progress in the absence of the two.
Undoubtedly some of our cultural values are indeed not useful today. This should however not be an excuse to throw away the bad water and the bathed baby. We can take a cue from countries such as Malaysia, South Korea, China, Japan and India among others who have adopted what is referred to as critical cultural renaissance. Culture is an effective tool for development if carefully handle. As a country we will benefit immensely if we learn to combine effectively neo liberal development with relevant traditional culture. Cultural renaissance or what is known as 'sankofa in Ghanaian parlance is likened to a mythical sankofa bird that flies forward with its head turned backward reflecting the belief that, the past serves as a guide for planning into the future . To quote a statement made by Professor Kwesi. Prah of the Centre for Advanced Studies of African Society in in Accra recently, if development must come to Africa, it must come in the cultural features of Africans language and other institutions of culture.
. Many African Countries are said not to have made giant strides in their development agenda owing to their inability to combine their indigenous values with the colonial legacies as the Asians have done
Ghana is well endowed with water resources, but as a result of constant pollution of our water bodies through negative environmental practices we still struggle to have total access to portable water. Although Ghana is on her way towards achieving its millennium goal of halving the number of people without sustainable access to safe drinking water by 2015, negative environmental acts today still pose a setback to such efforts by the Government. Some of these negative environmental practices can be prevented if we endeavour for instance to hold in high esteem our cultural values that regard our water bodies and other life support systems as sacred. To quote the Chairman of the National Development Planning Commission, Mr PV Obeng at the 2012 African Institute for Economic Development and Planning (IDEP) workshop on Culture and Development in Accra, 'African countries continue to lose resources because we have abandoned these cultural values that protected our vital natural resources' .
Prof Ali Mazrui a pan Africanist scholar has also intimated that one strategy for Africa to transcend its state of underdevelopment is to follow a policy of indigenization. This process, he explains, includes the identification and development of greater utilization of indigenous techniques, personnel and approaches to purposeful change.
If development can be regarded as the enhancement of our living standards then efforts geared development cannot ignore culture The United States of America are said to be where they are today as a result of management and development of their cultural values. For instance the traditional communal spirit that caused our forefathers to live together as one another's keeper is invaluable today as a tool to combat crime and fostering unity. It also serves as an unconscious check against selfish ambitious individuals who owing to their uncontrolled desire for material and monetary gains plunder the resources of the nation at the expense of the majority.
It is also important to note that without our chiefs and other traditional rulers grassroots democracy will be a daunting task since there is no institution or Government which can seek to successfully implement any idea at the community level without the involvement of traditional rulers. In spite of modernization the importance of the Chieftaincy institution to national development cannot be overemphasised. The Chieftaincy institution also complement Government efforts in serving the cultural and social needs of the Country
Even as we seek today to elevate tourism today from its current position as the Country's third foreign exchange income earner we need to be reminded of the important role that our cultural activities such as passage rites festivals, traditional dances funerals among others play in tourism promotion .
During the2012 African Institute for Economic Development and Planning (IDEP) workshop on Culture and Development held in Accra recently one issue that featured extensively is the need for development planners to center development on a philosophy that hinges on indigenous culture.
It is important to note to say that culture is central to development, It helps in the transmission of knowledge norms and values of a given people and, therefore, can serve as a good medium to change negative mindsets, about the environment, relationships among others. As Ghana prepares to celebrate the biennial National Festival of Arts and Culture(NAFAC) let us all use it as a reference point and be guided by an admonishing by the late President Evans Atta Mills of blessed memory that 'tradition has never been an enemy of change and should not be invoked as an excuse for those who seek to retard progress'.
DAVID OWUSU-AMOAH OF THE NATIONAL DEVELOPMENT PLANNING COMMISSION