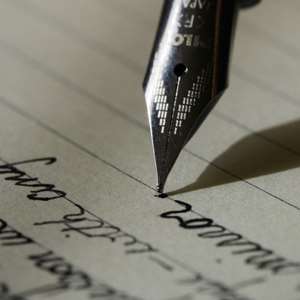 Anytime a nation prepares for general elections, a great deal of effort goes into campaigning. An integral part of political party campaigning is the use of party manifestos to outline the vision of a political party.
Democratic values are indeed entrenched in accountability. A manifesto is therefore very useful and serves as an important benchmark for measuring the performance of a Government and ensuring that it becomes accountable to the electorate based on the promises outlined in the manifesto.
Recently the NPP launched its party manifesto. The NDC, CPP, PPP and the other political parties will follow in due course. Once manifestoes of political parties are out campaigning for the general elections in the Country moves into full gear. Manifestoes have long been important primary documents of political parties in established democracies all over the world as meaningful sources of information regarding a party's position on a wide range of developmental issues.
It is worthy to mention that in an attempt to either capture or hold on to power manifestos can sometimes been embellished and have unrealistic promises.
Indeed one of the challenges that confronts multiparty democracy is the contention between political party manifestoes and national aspirations in setting long term national development agenda.
Much as a manifesto is an important document worthy of consideration in a democratic dispensation it is prudent to state that when development plans are clothed in political colours in the form of political party manifestos it becomes difficult for succeeding governments to use them even when the issues discussed have overall national importance.
This is most probably as a result of the tendency for some politicians to regard particular development strategies as owned by a particular party in Government as such their reluctance to embrace them. When this become the norm the nation is only saddled with a cycle of unfinished projects as a result of tagging of projects with particular parties.
As political parties spell out their programmes for development as enshrined in their manifestos it would be appropriate for national visions and aspirations to take centre stage when they have the opportunity to govern. The current attempt by National Development Planning Commission to put in place a non partisan strategic framework for a long term development plan should be embraced by all Ghanaians. For when such a framework, is translated into a long-term national development plan it would serve as a yardstick by which programmes and manifestoes of political parties would be measured.
Indeed if there is any period when such a strategic framework for development planning is priceless, it is now this is because Ghana has become an oil-exporting state with an experience of a strong growth warranting the need for a fair, objective non partisan approach towards harnessing its potentials.
For a sustained development process to become a reality, national visions other than political party manifestoes must become prime components in development planning.
Political parties would do the nation a great service if they ensure that they relate their manifestoes to such a strategic framework which carry the development vision of the entire nation.
This would go a long way to ensure an overall nationalistic approach to development planning in Ghana that would be sustained from generation to generation.
DAVID OWUSU-AMOAH ,NATIONAL DEVELOPMENT PLANNING COMMISSION